BNSF – Santa Ana River Bridge

Owner: U.S. Army Corps of Engineers, Los Angeles District   Location: Corona, CA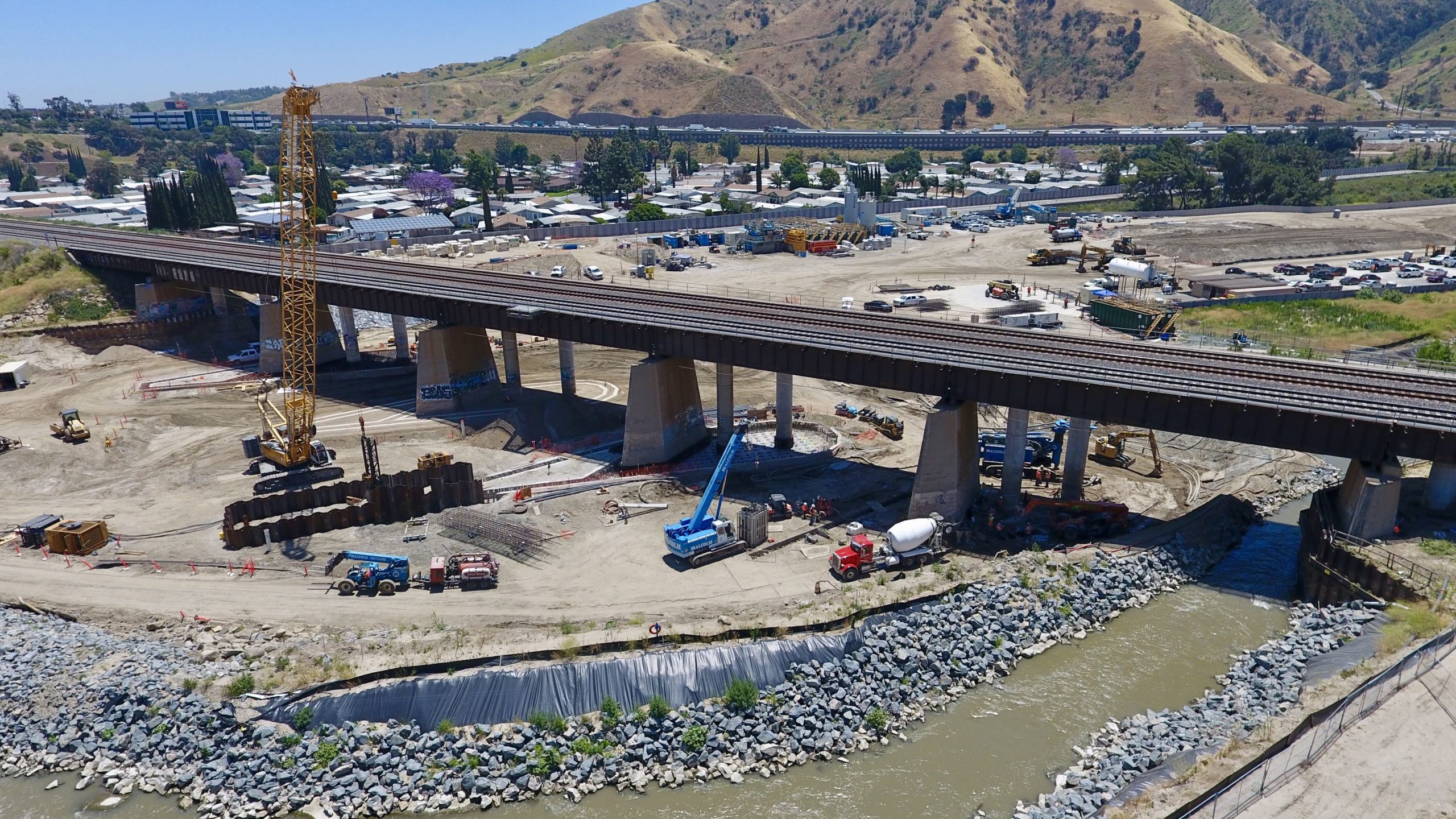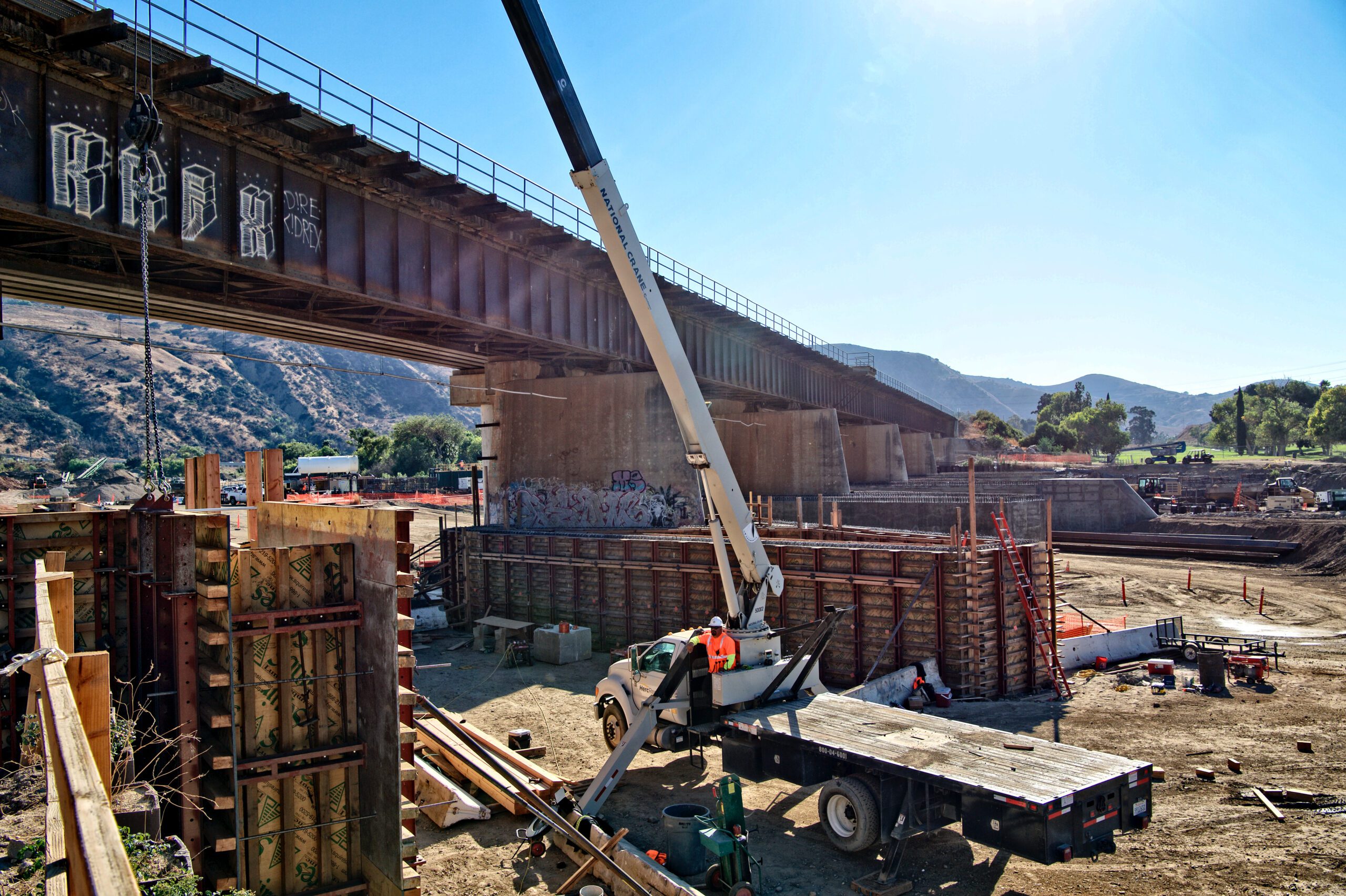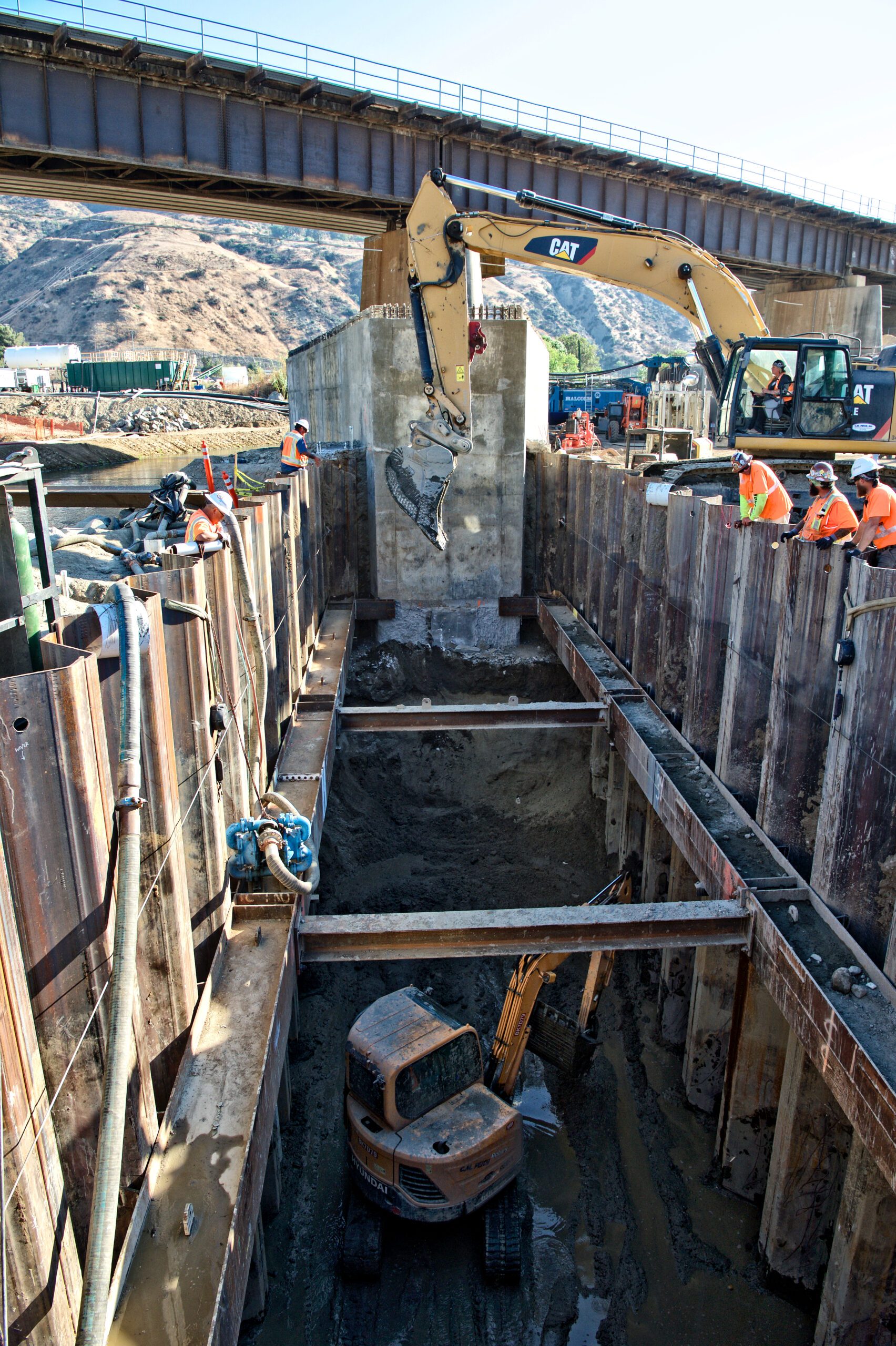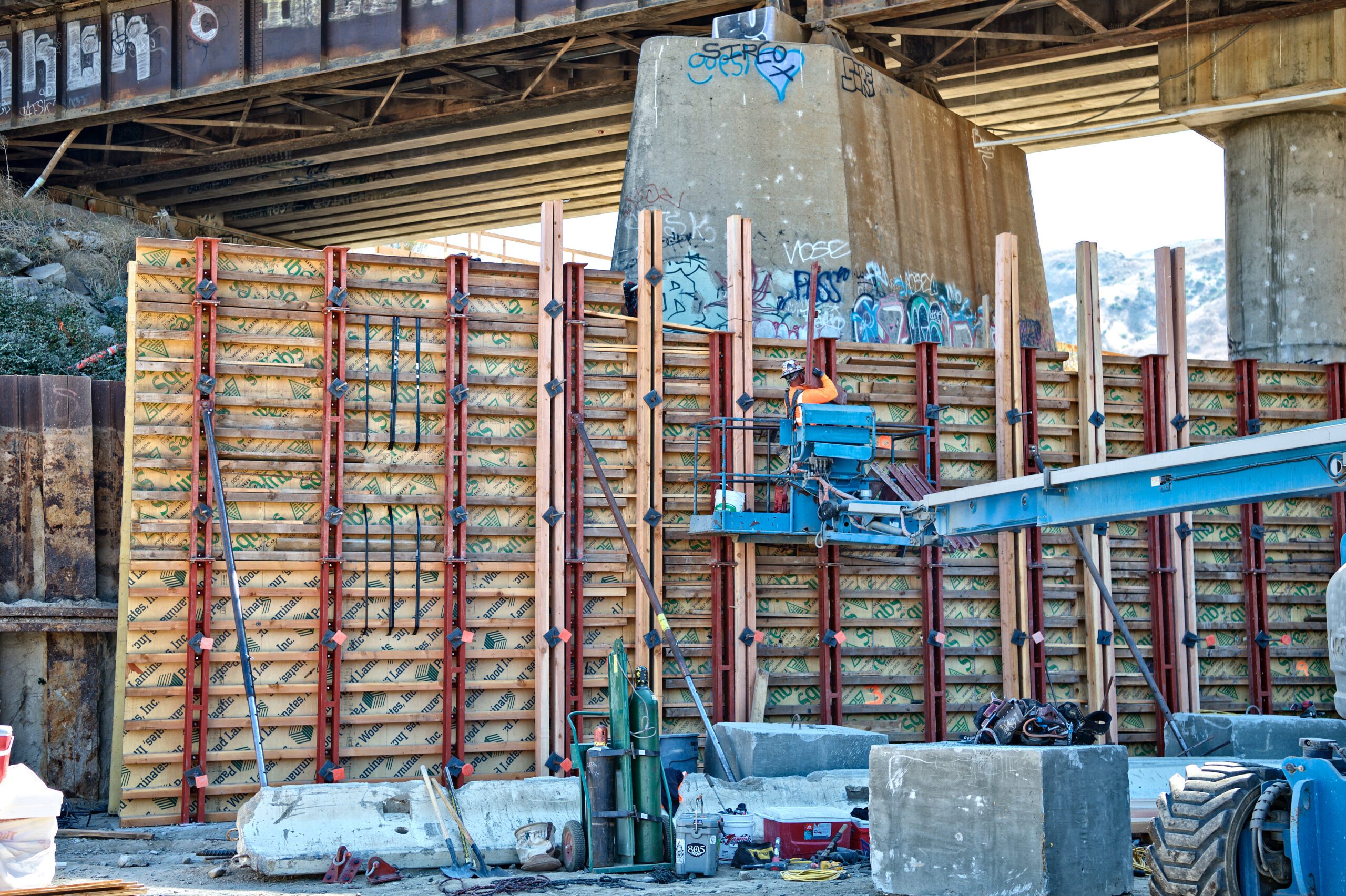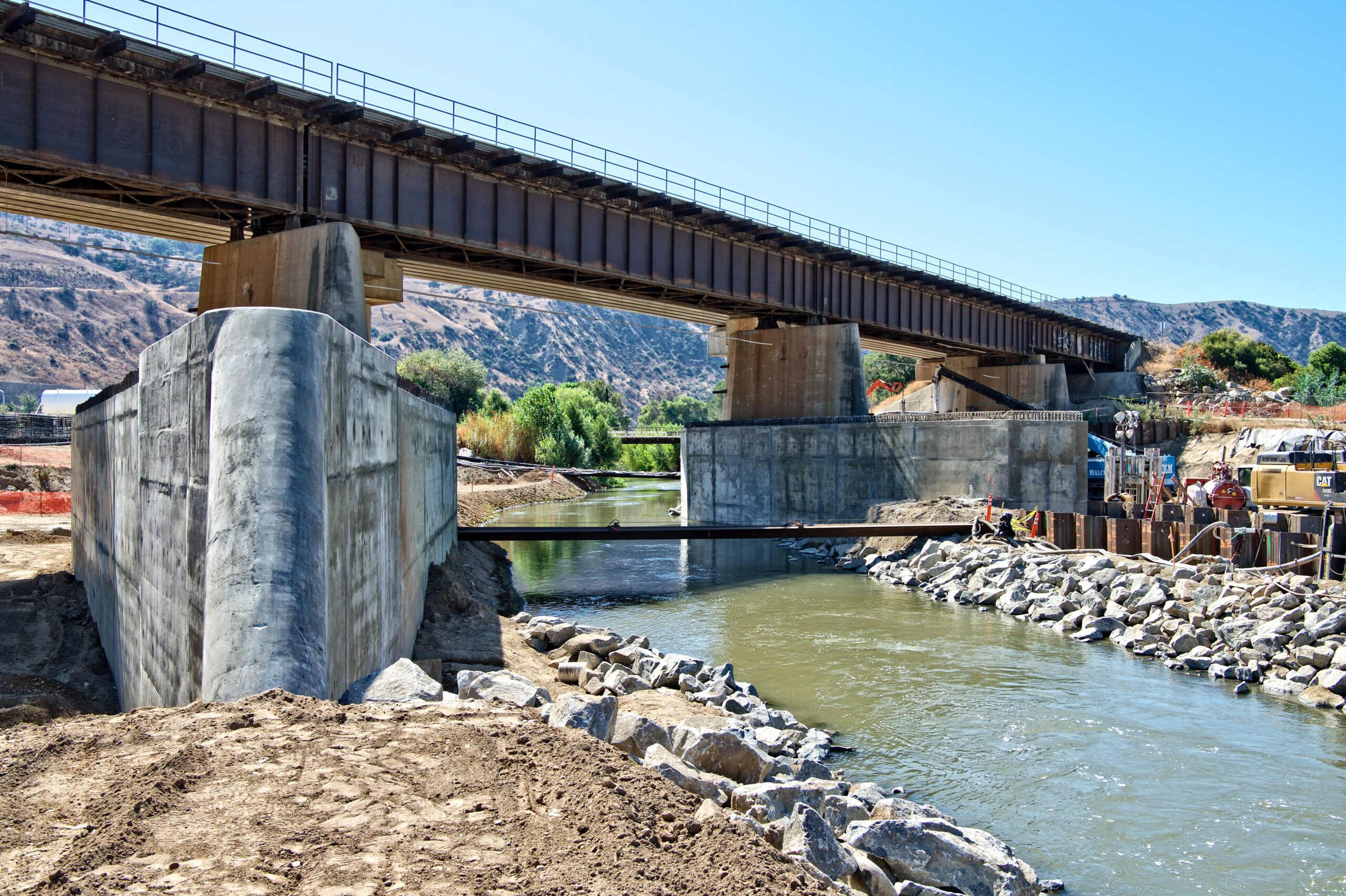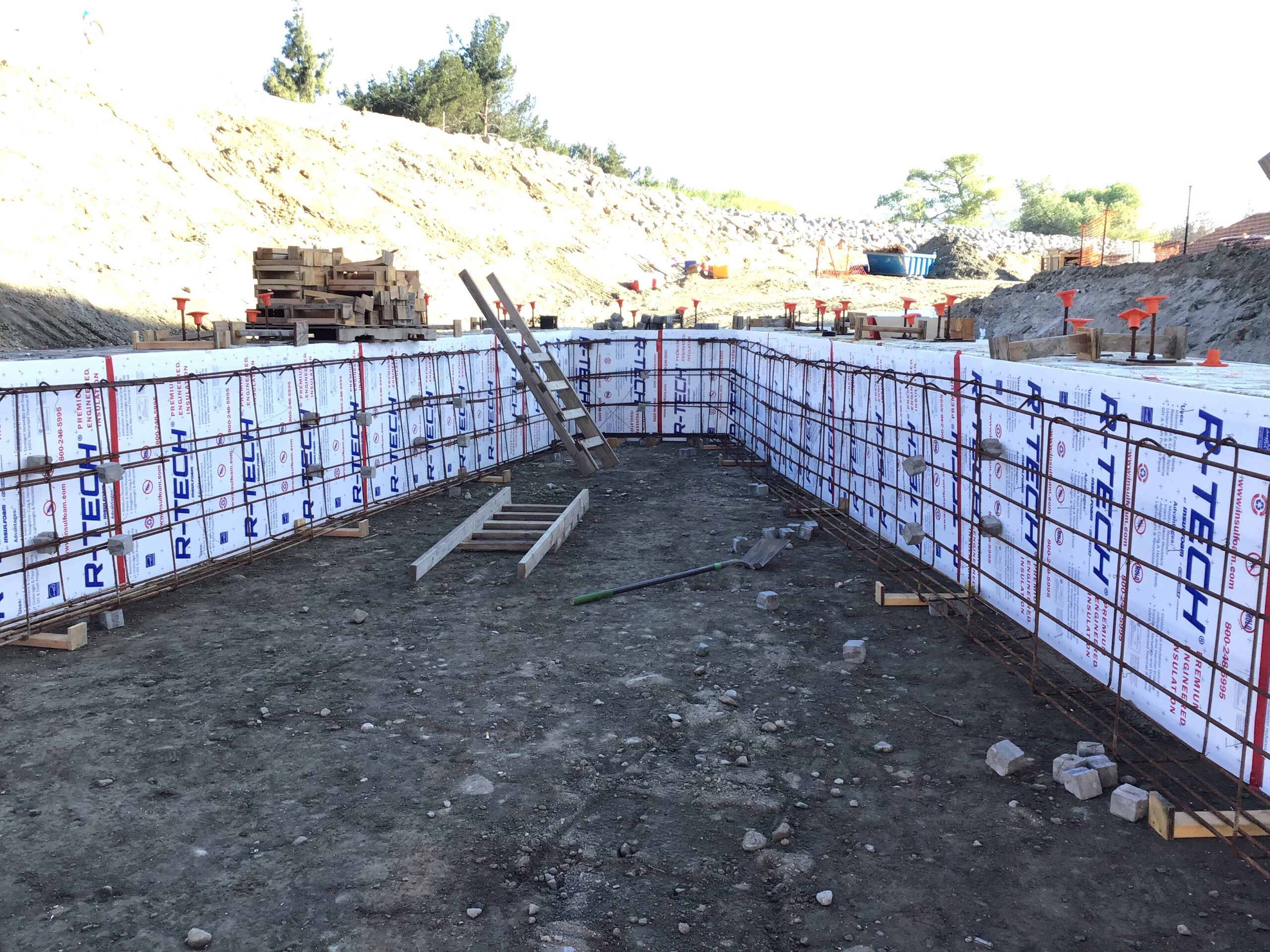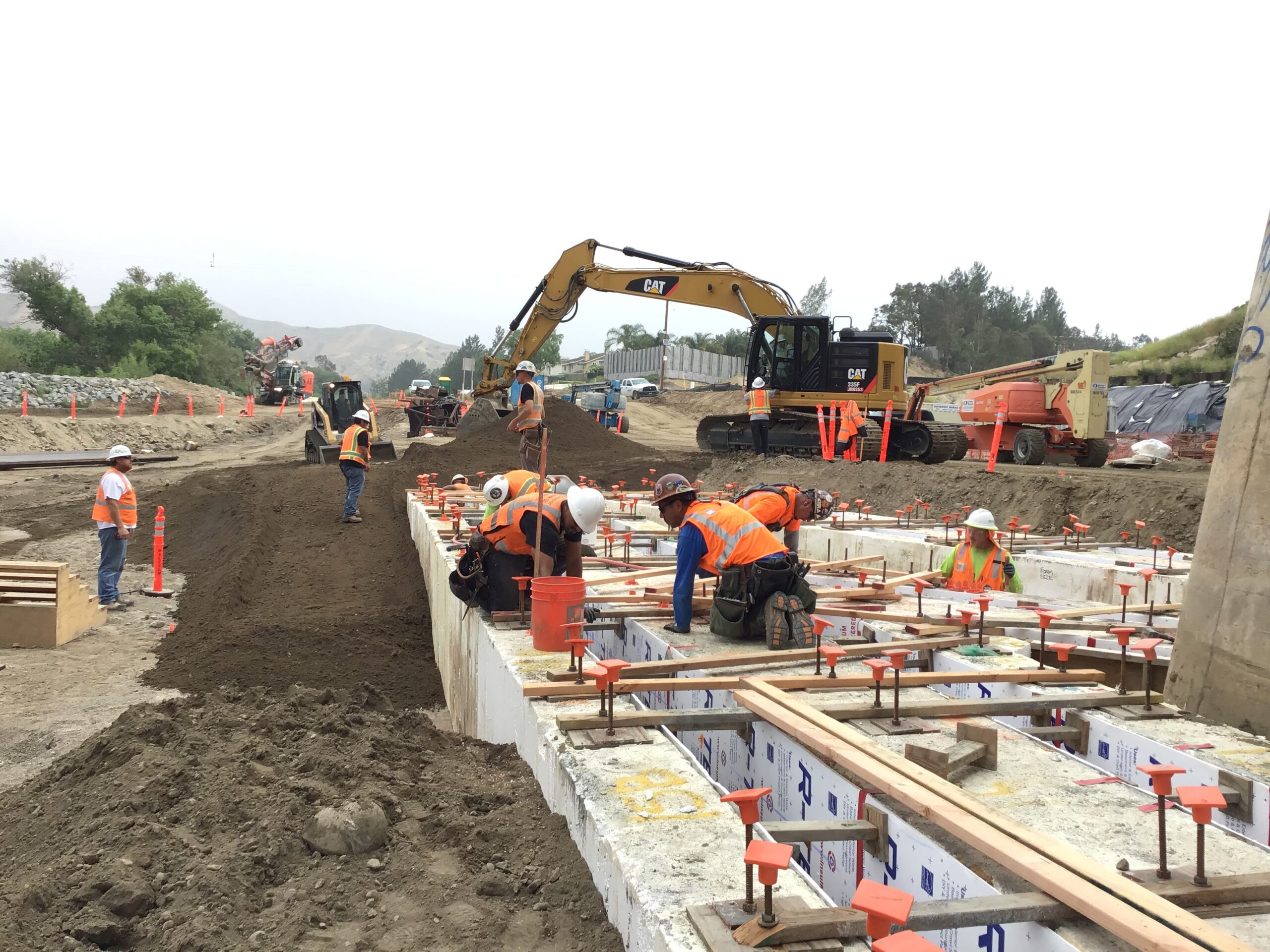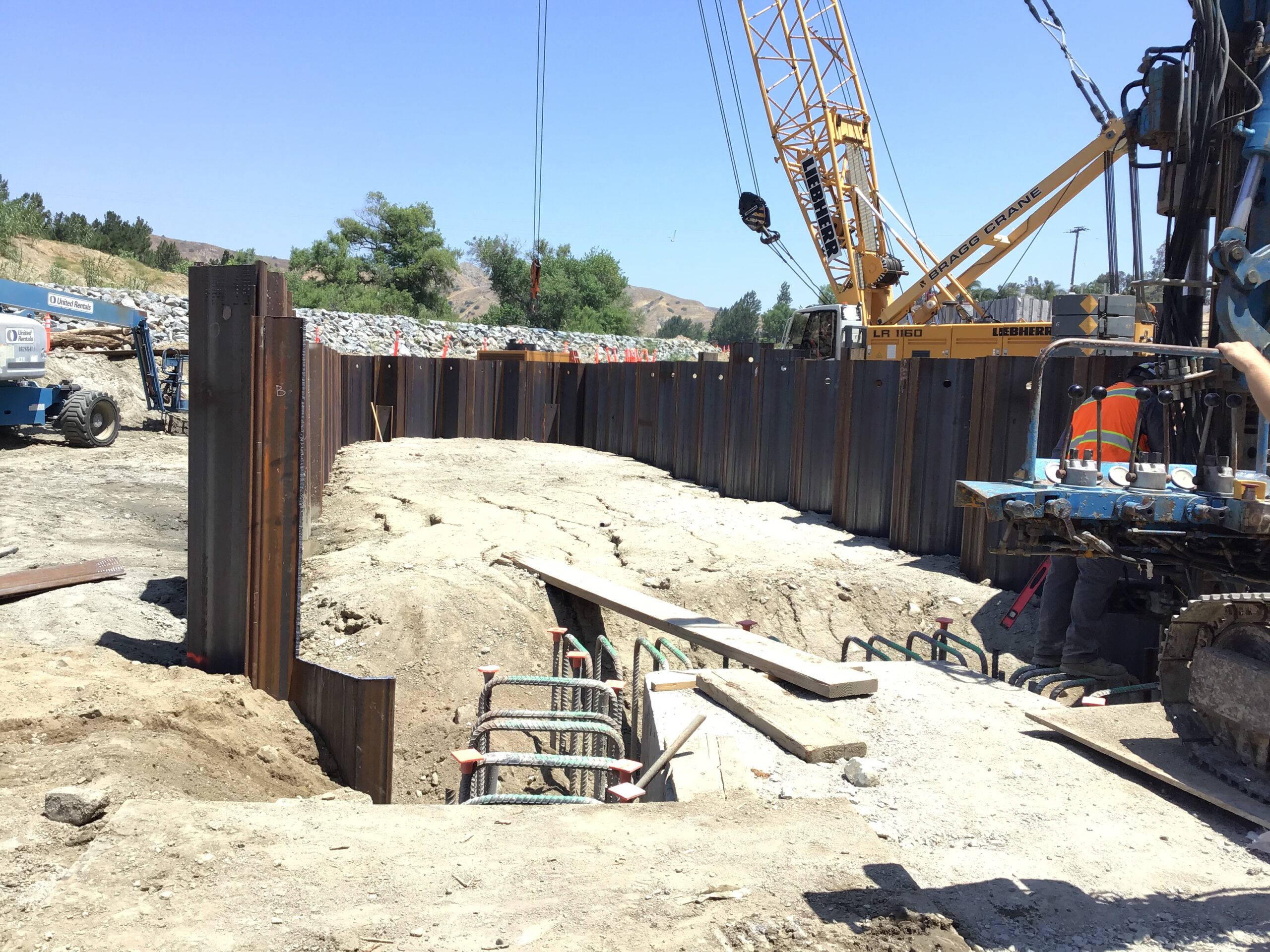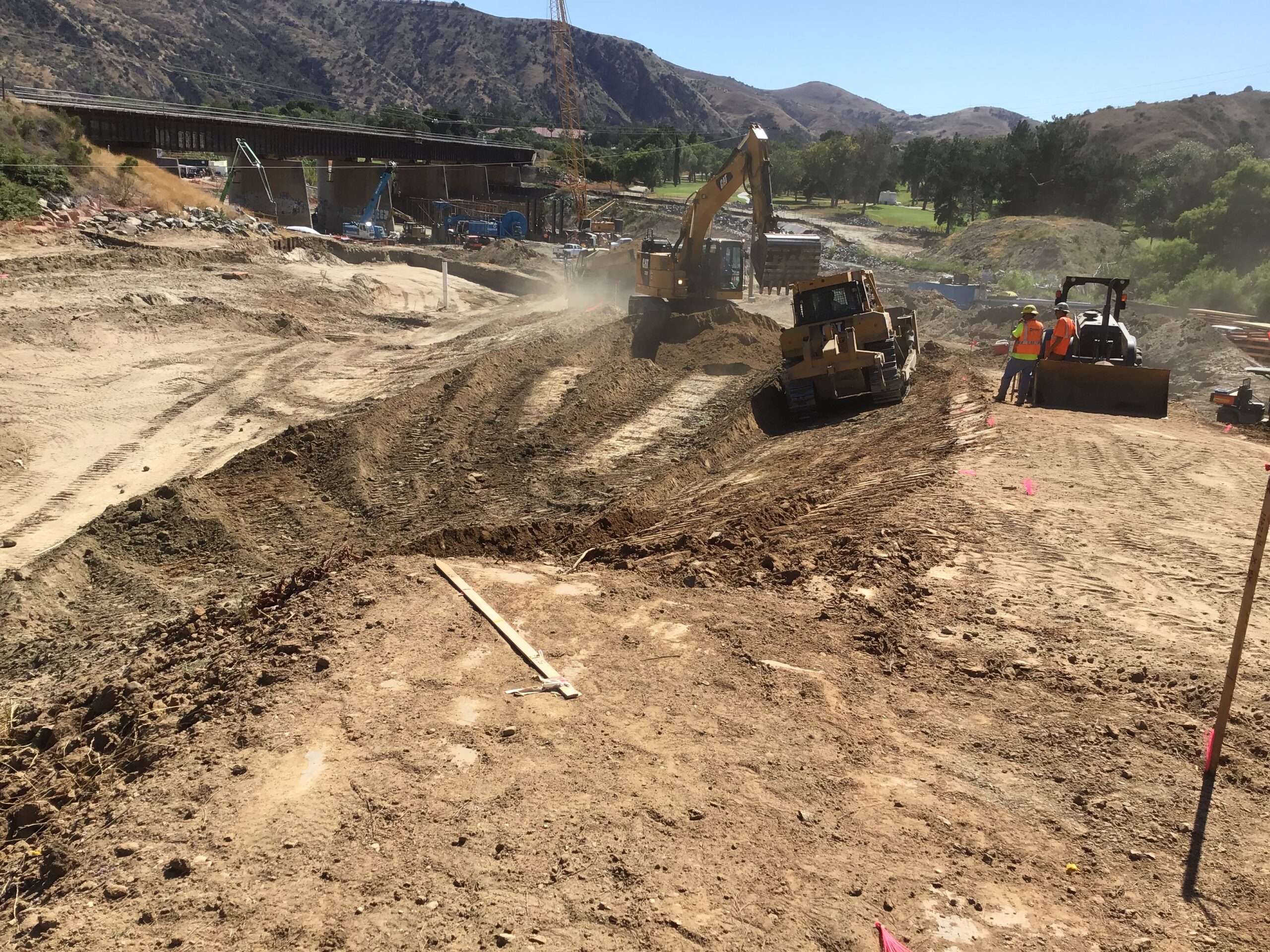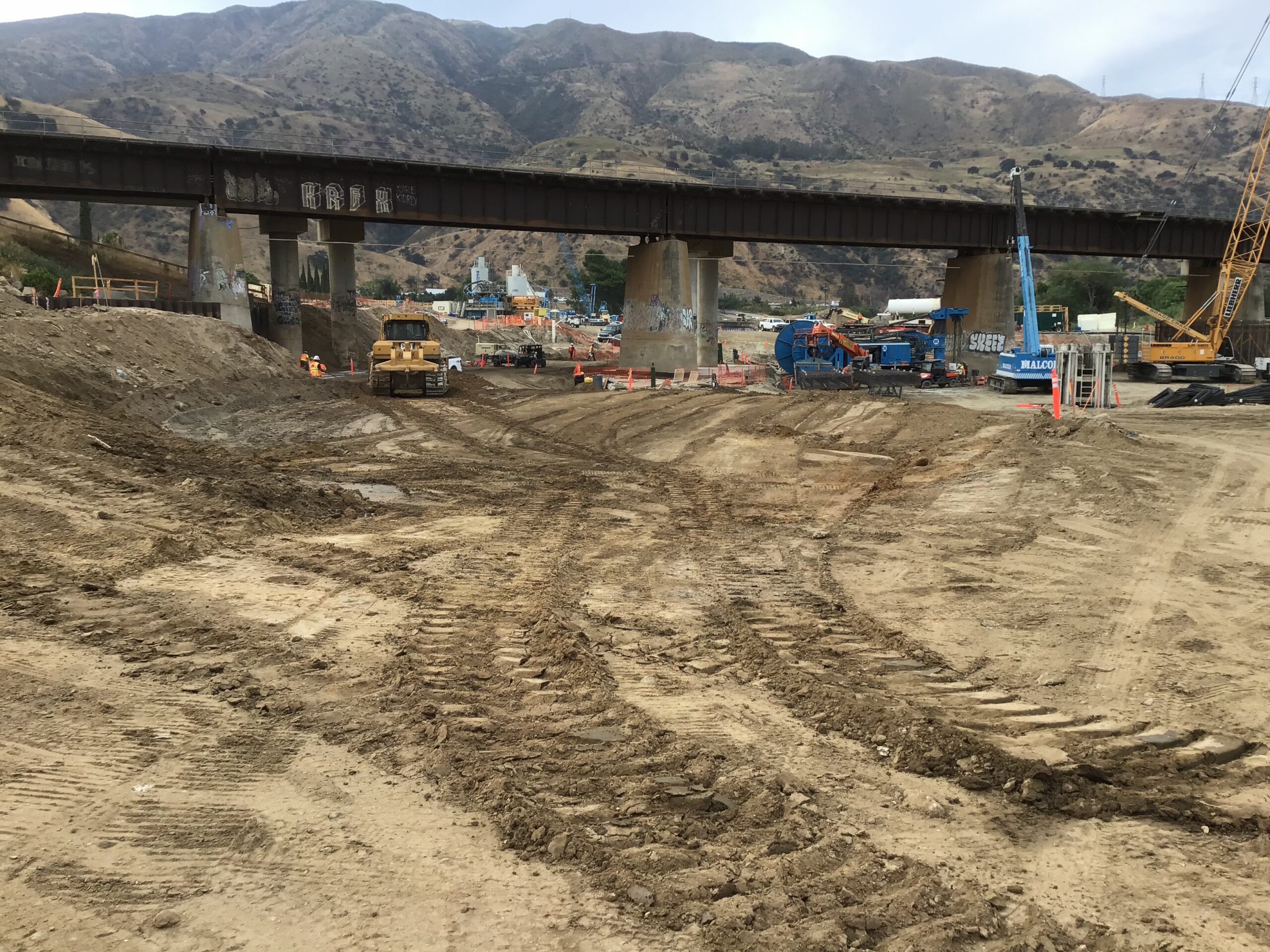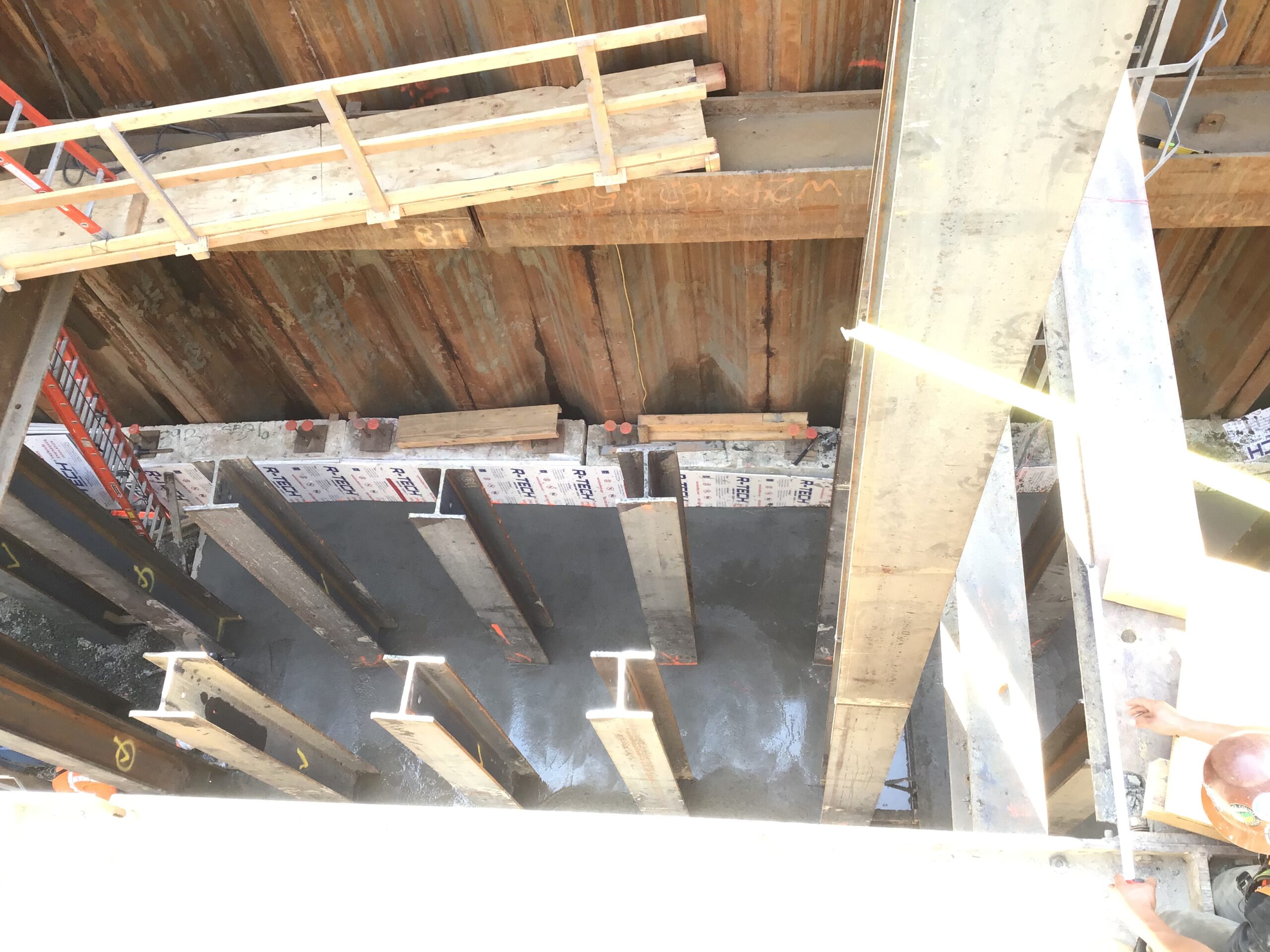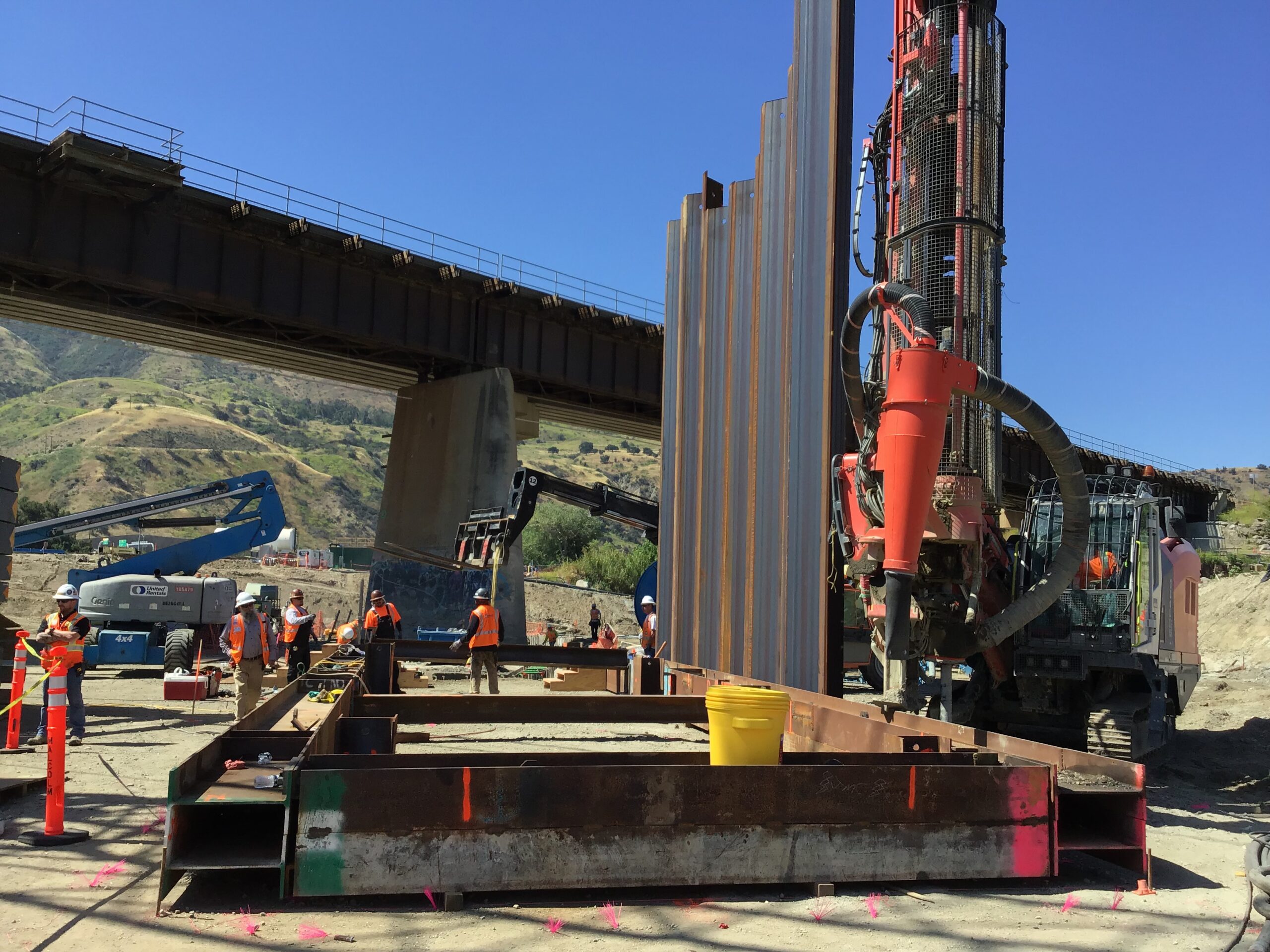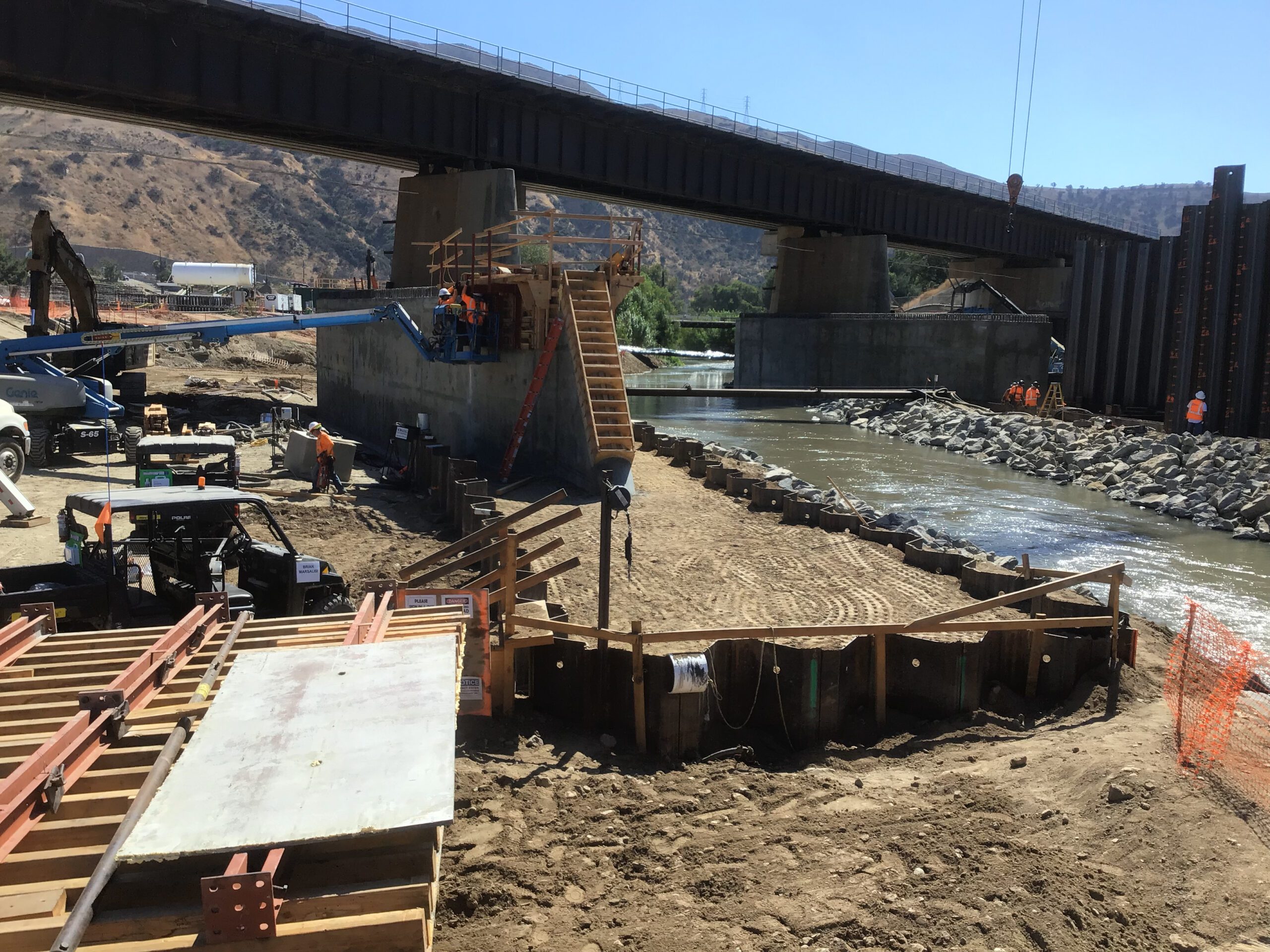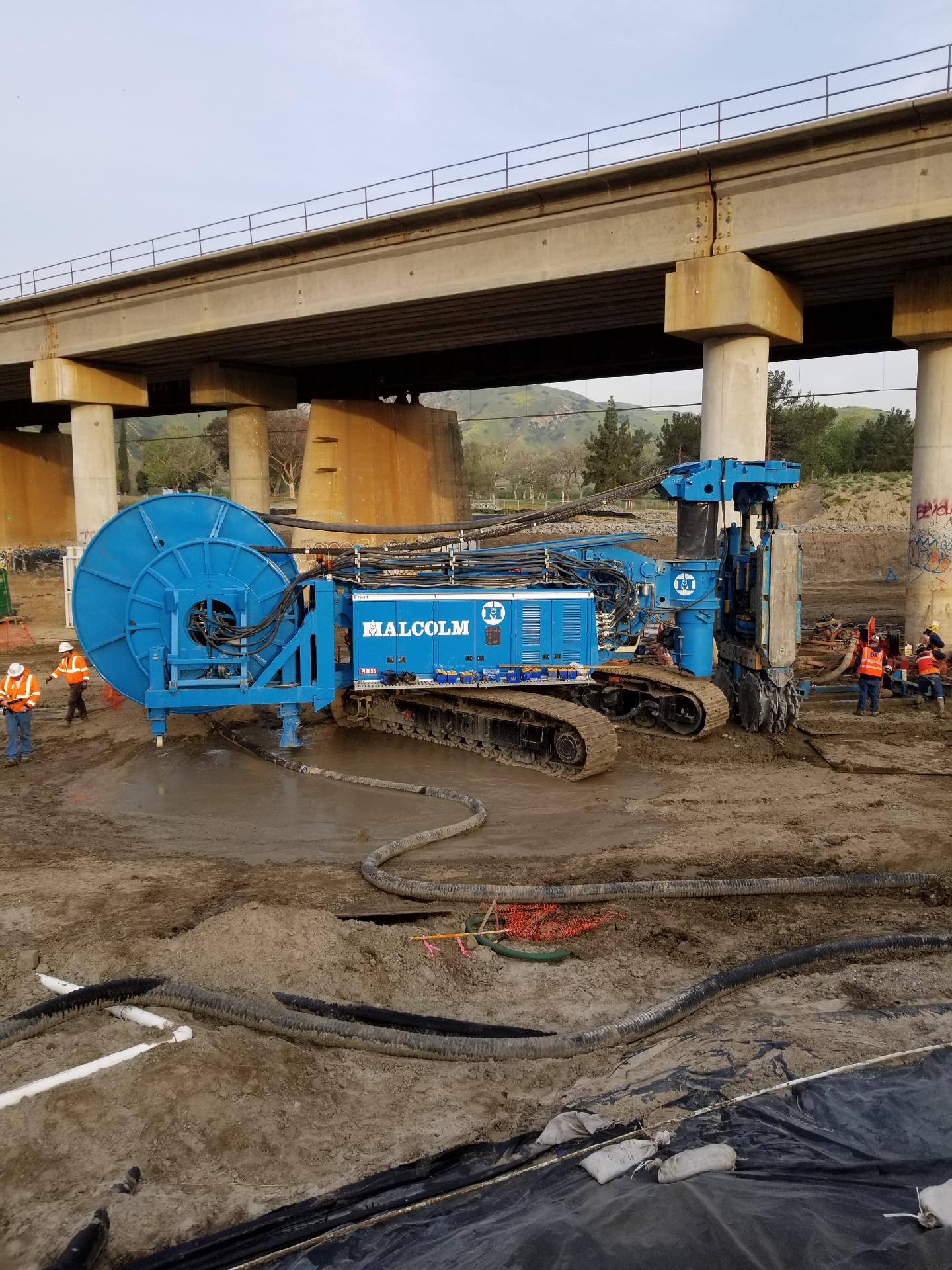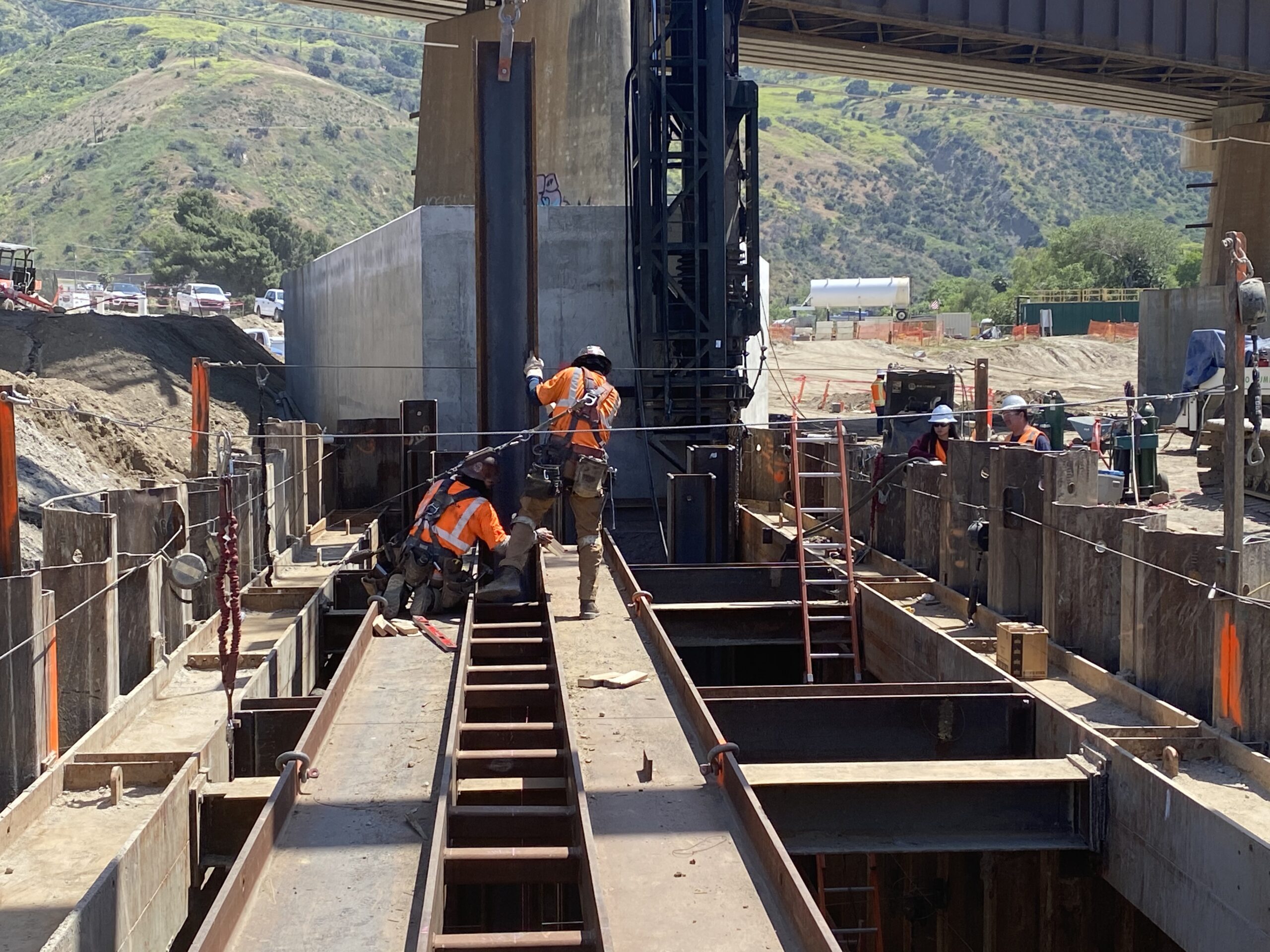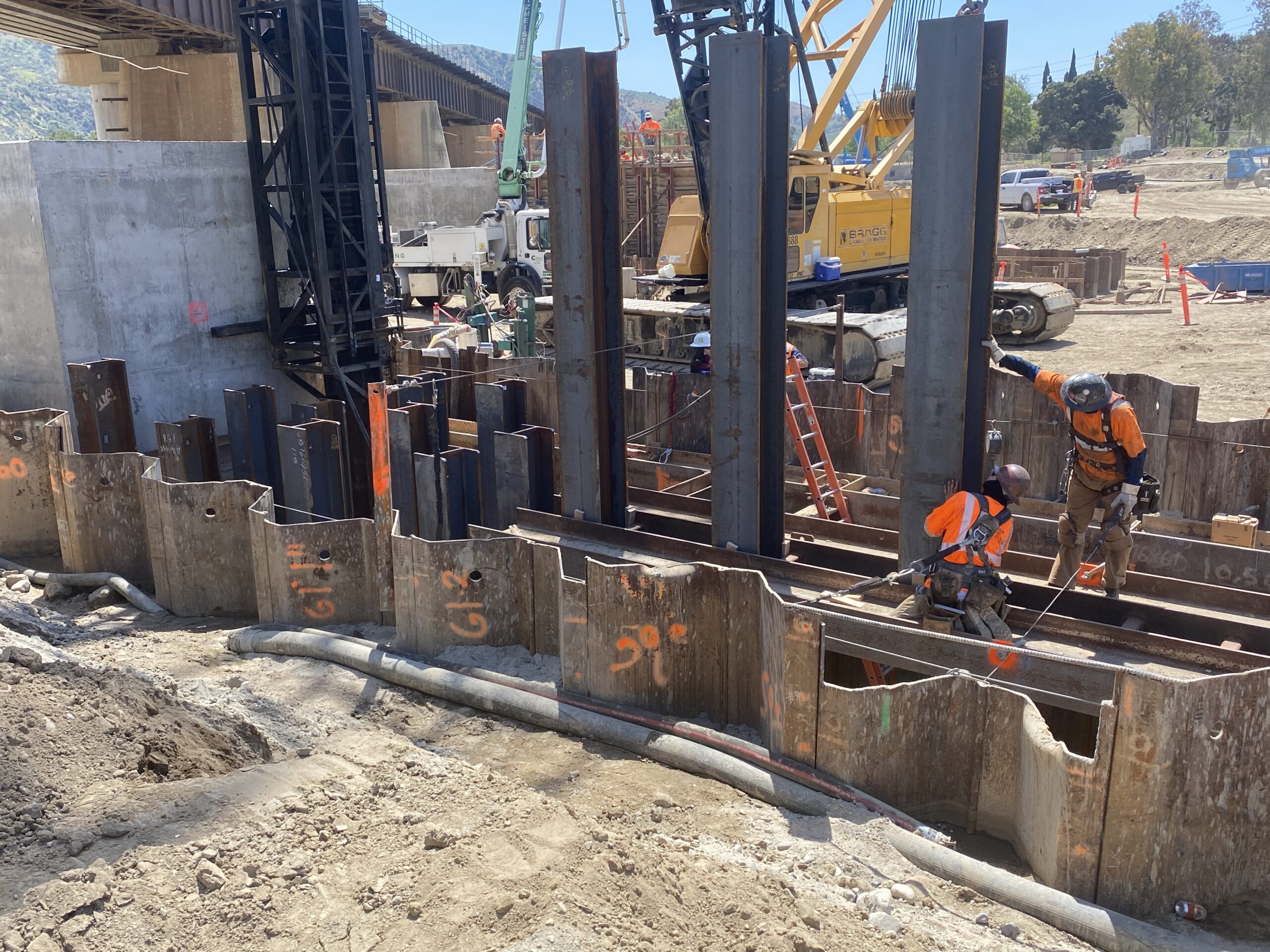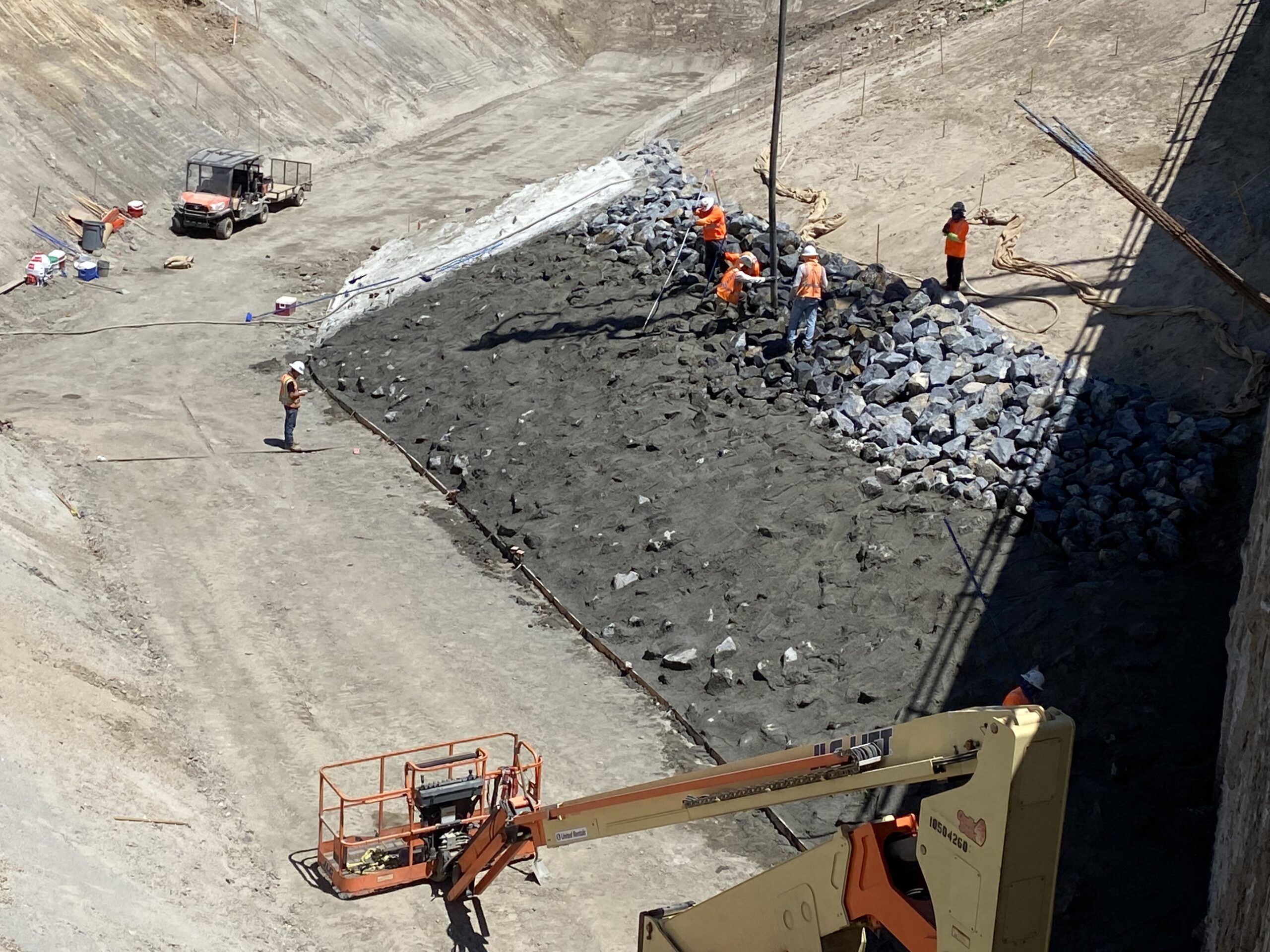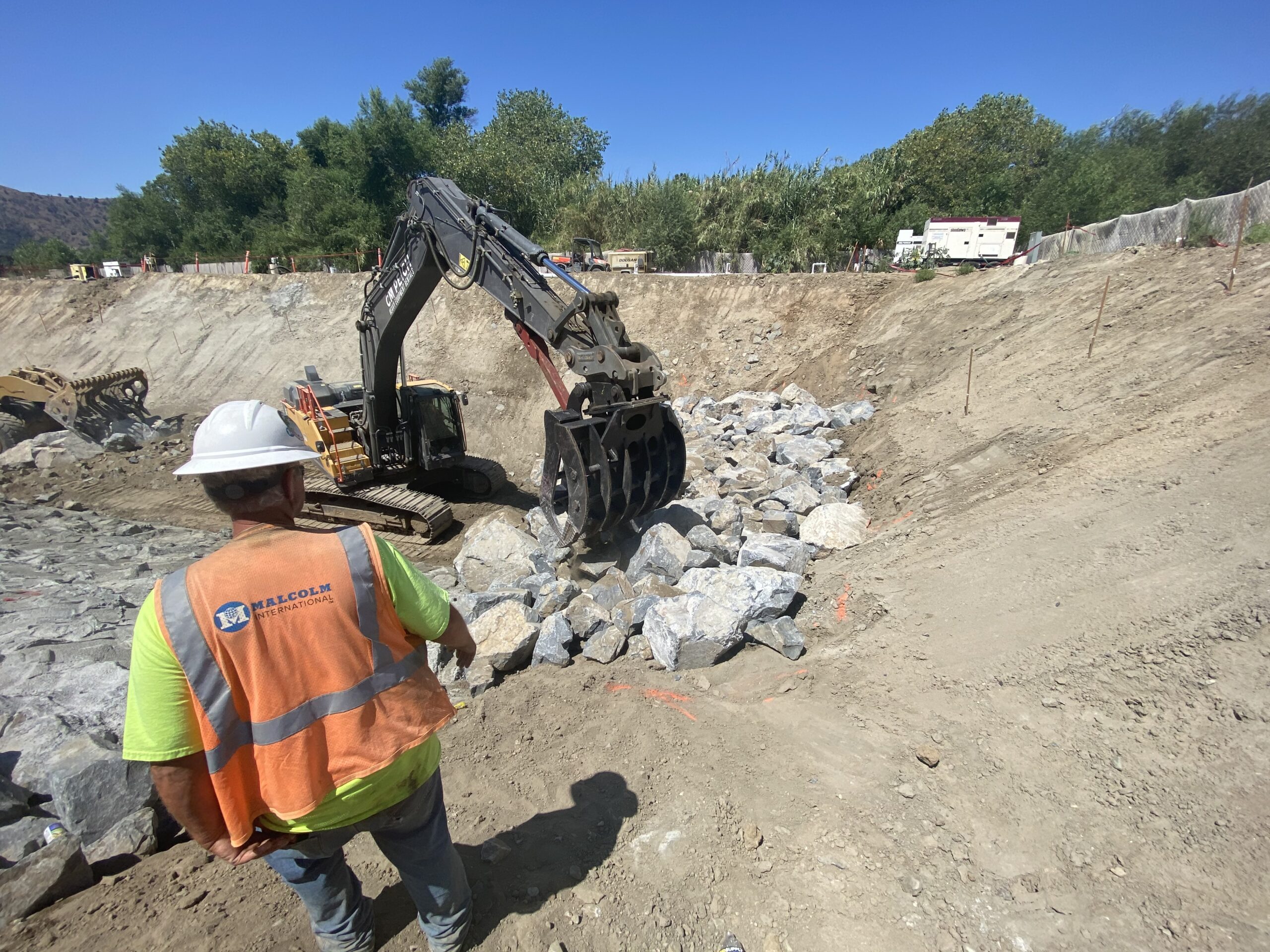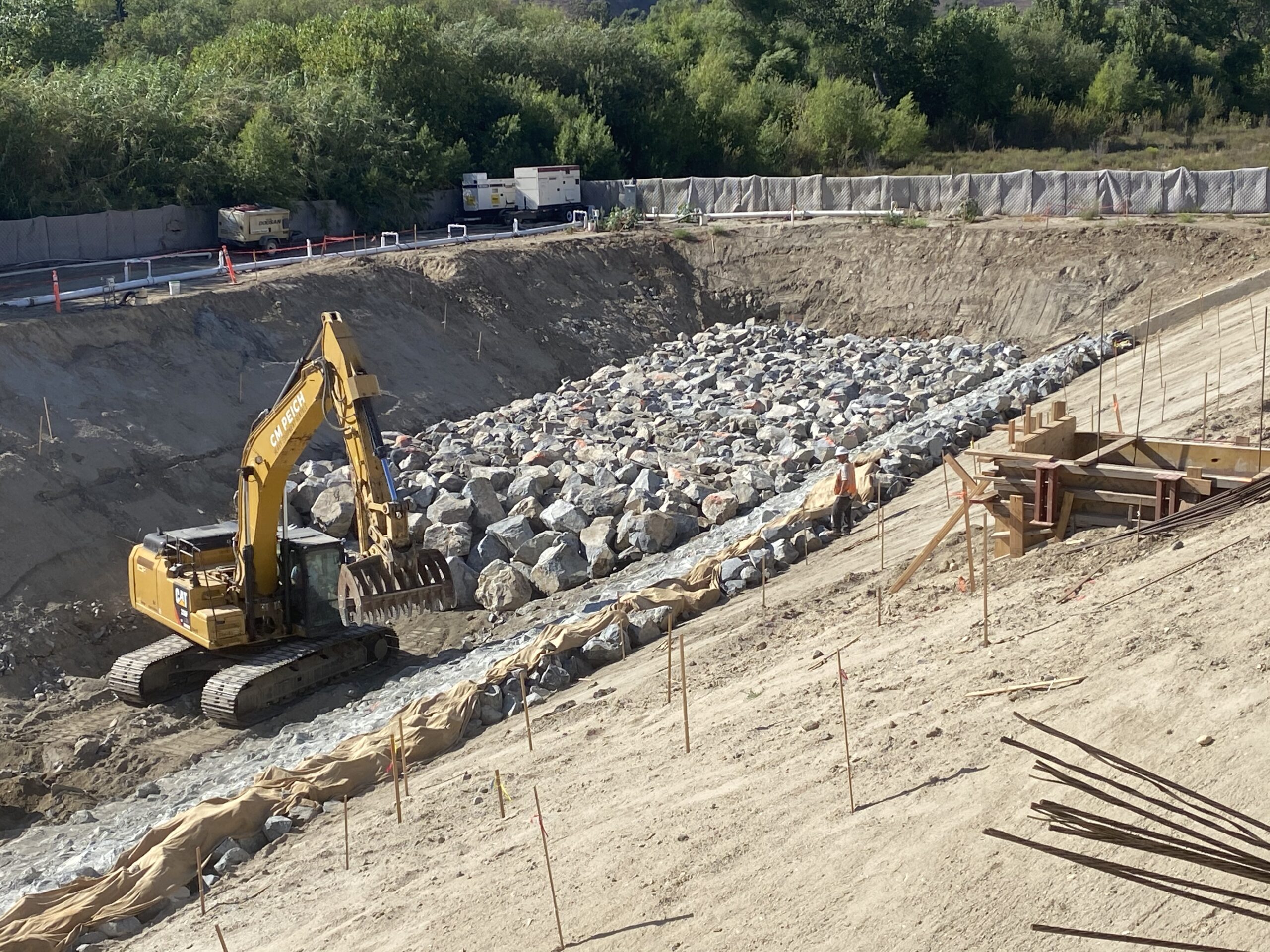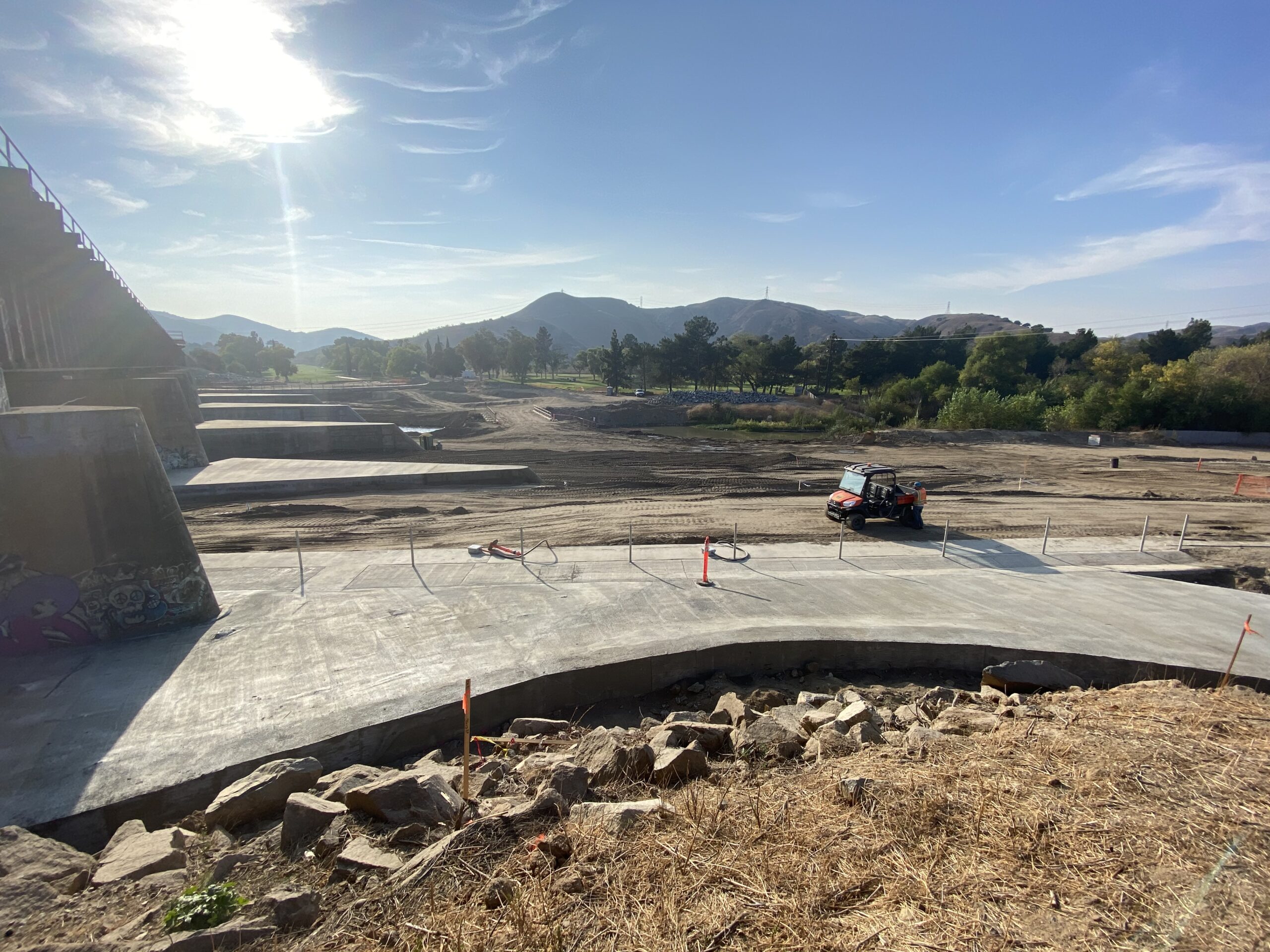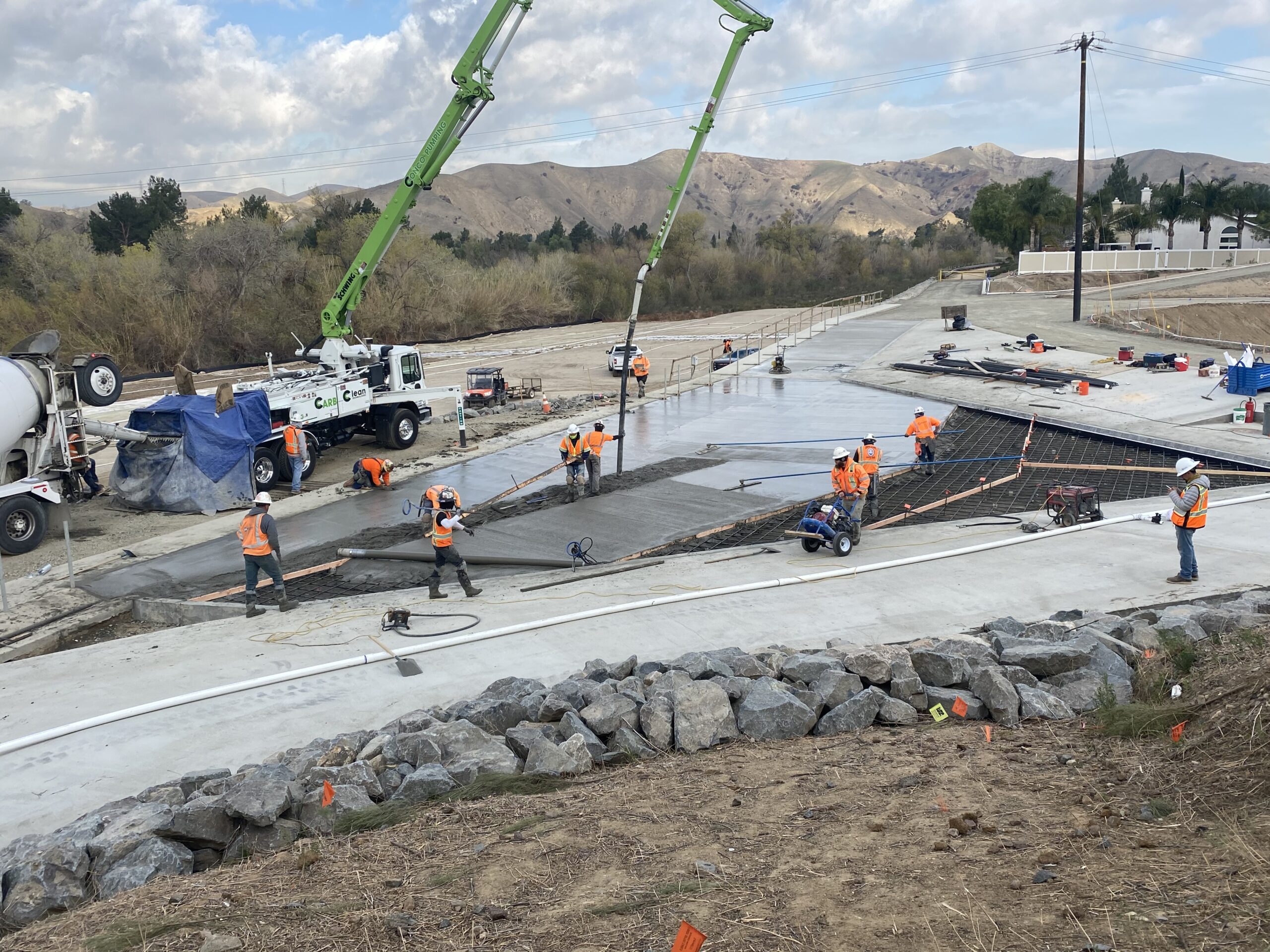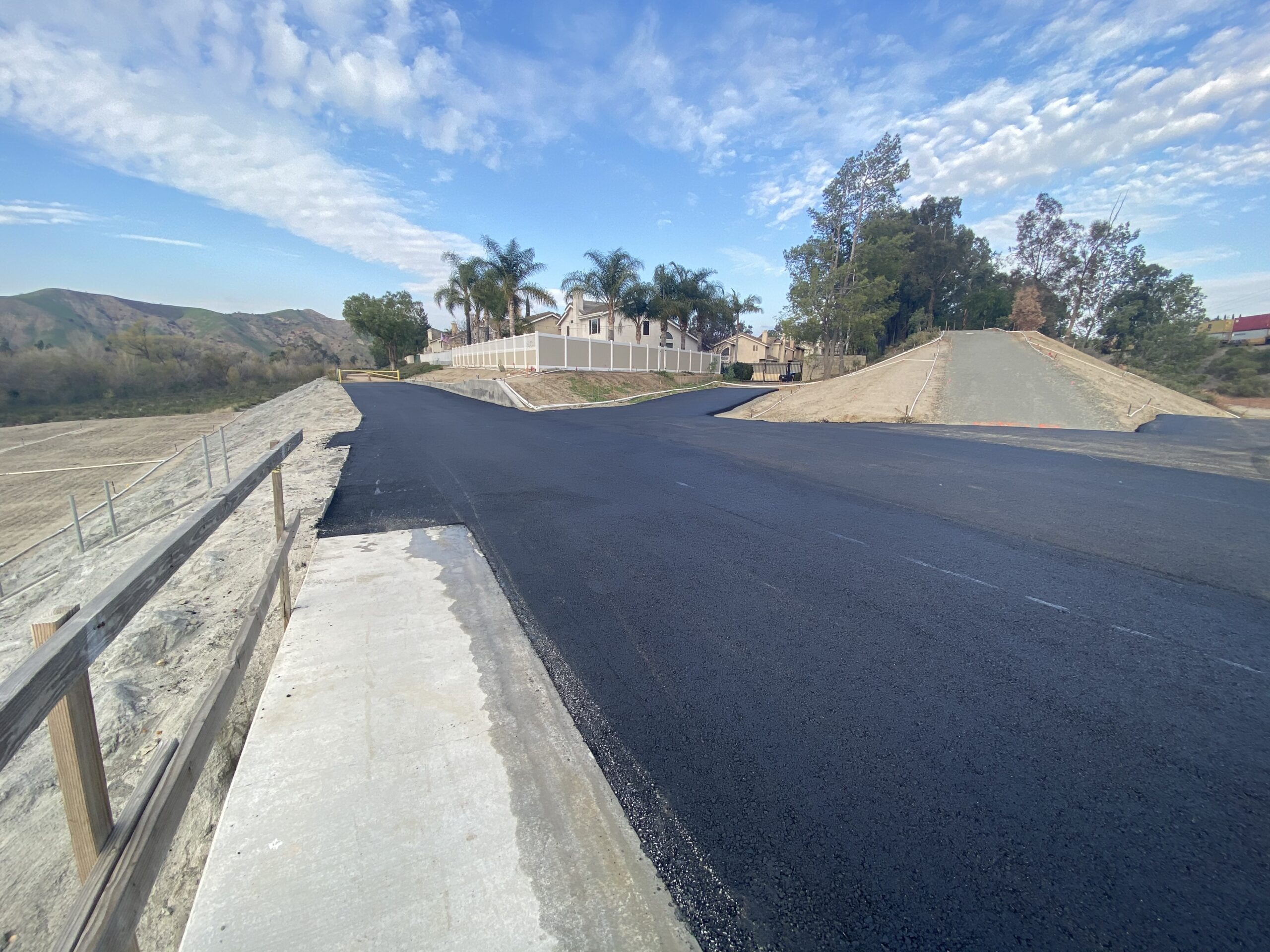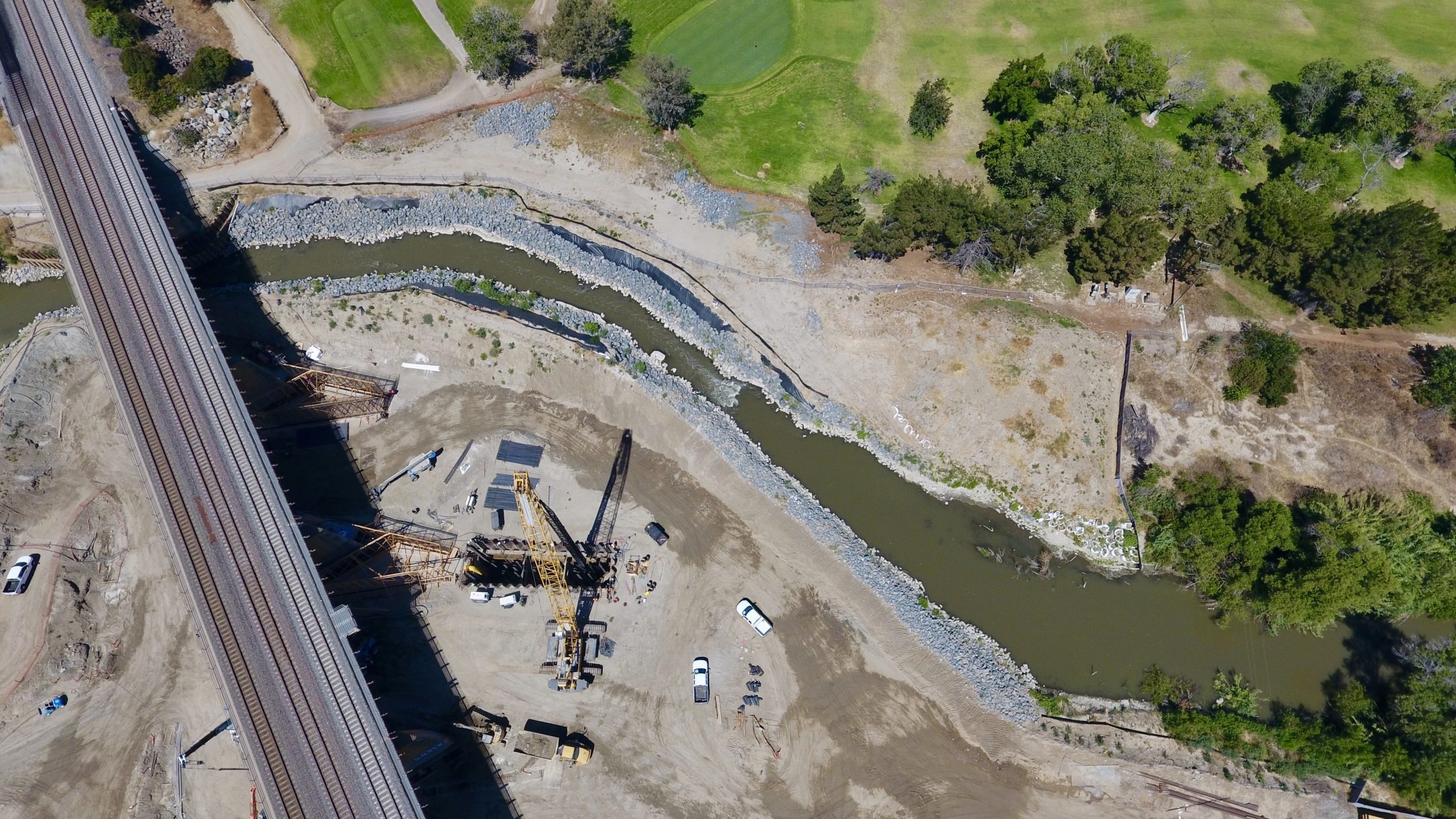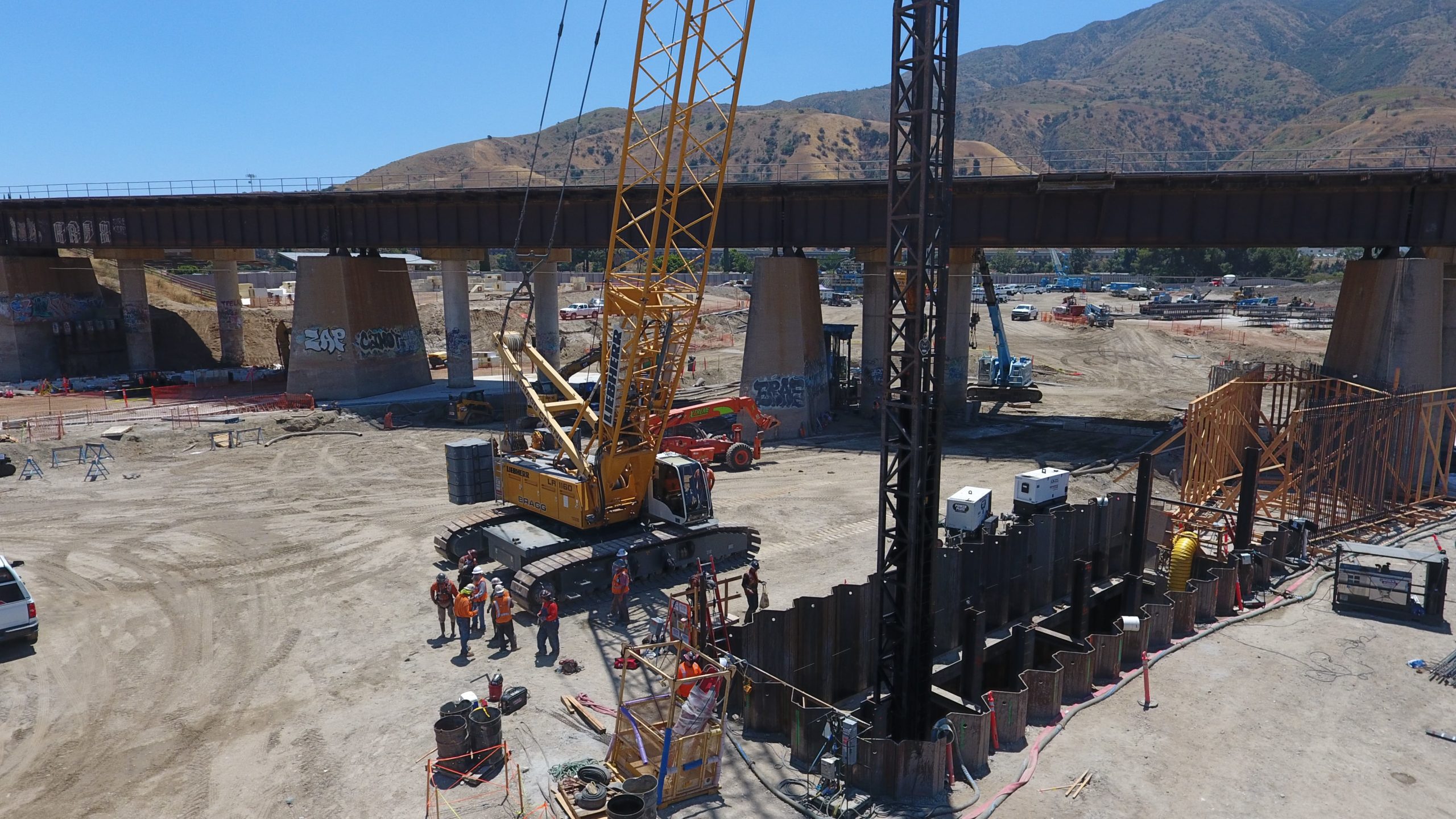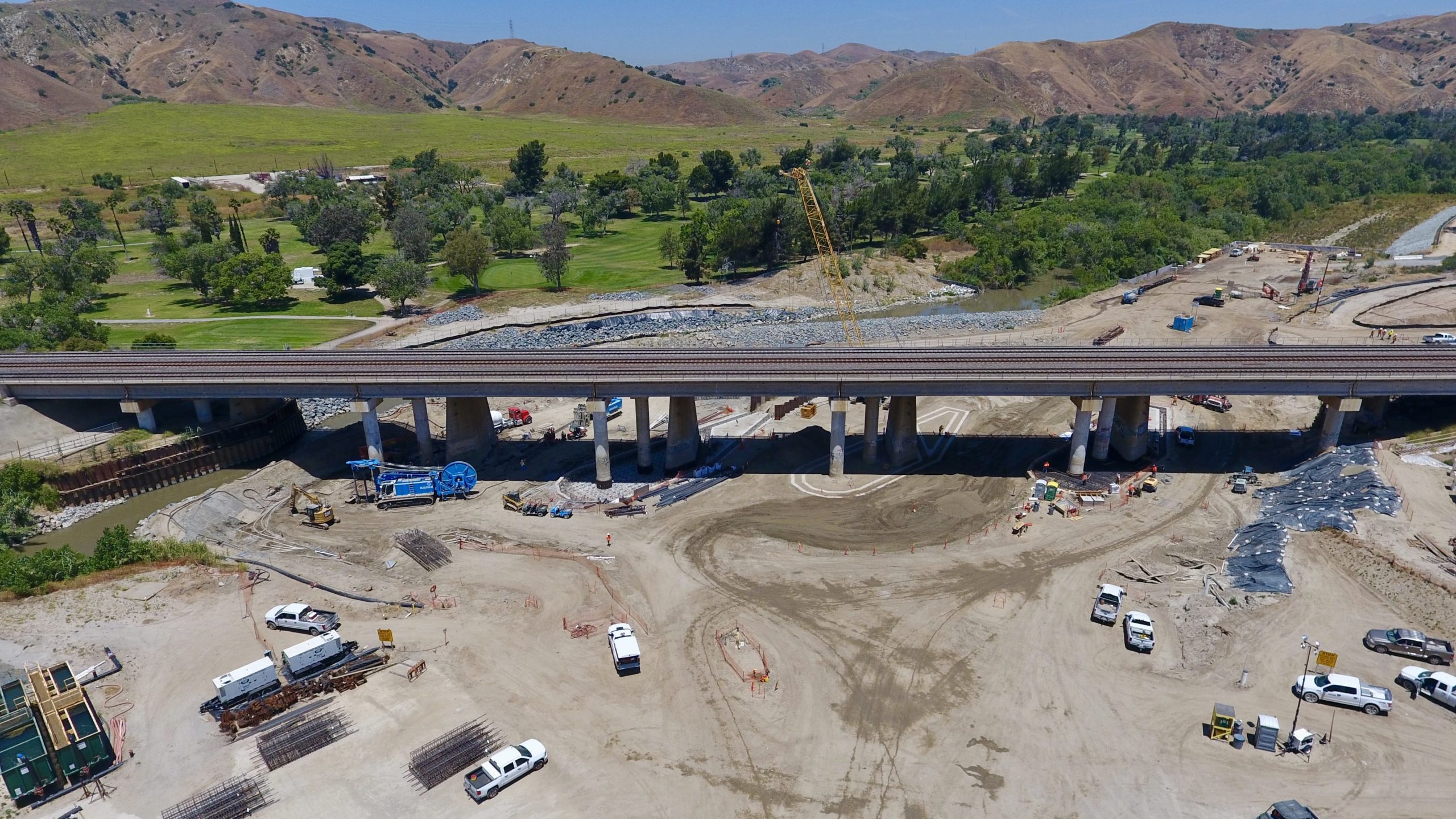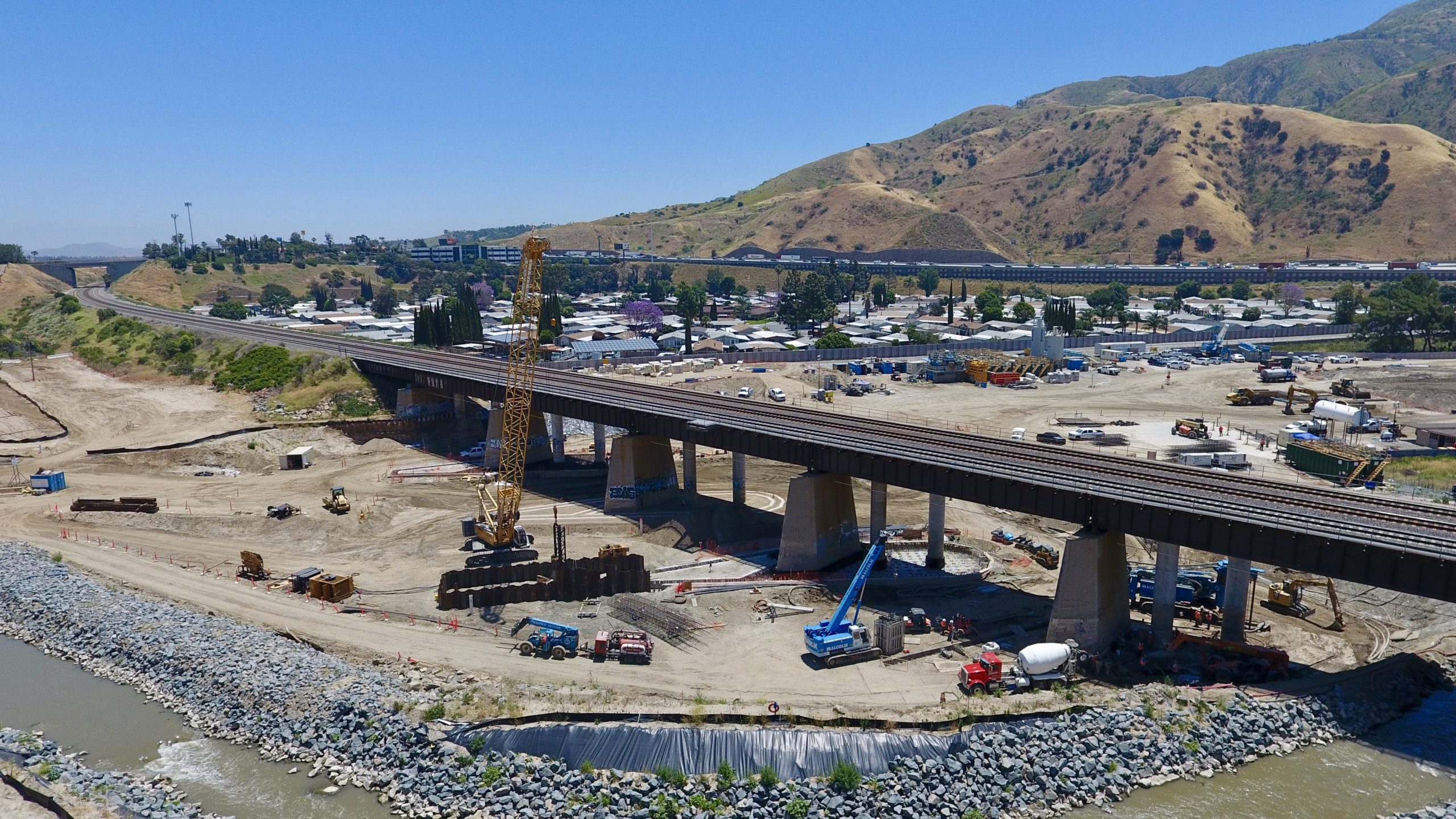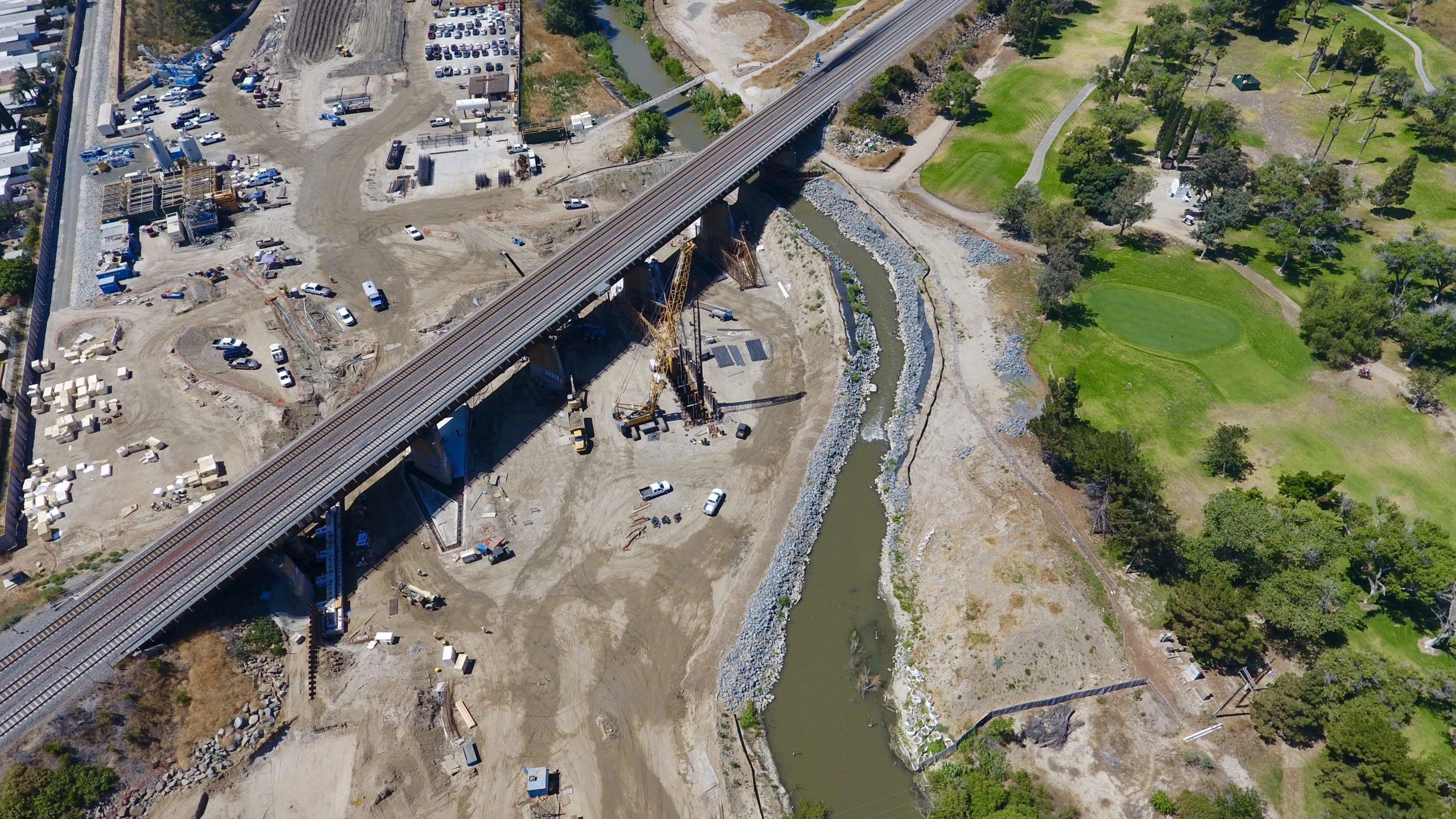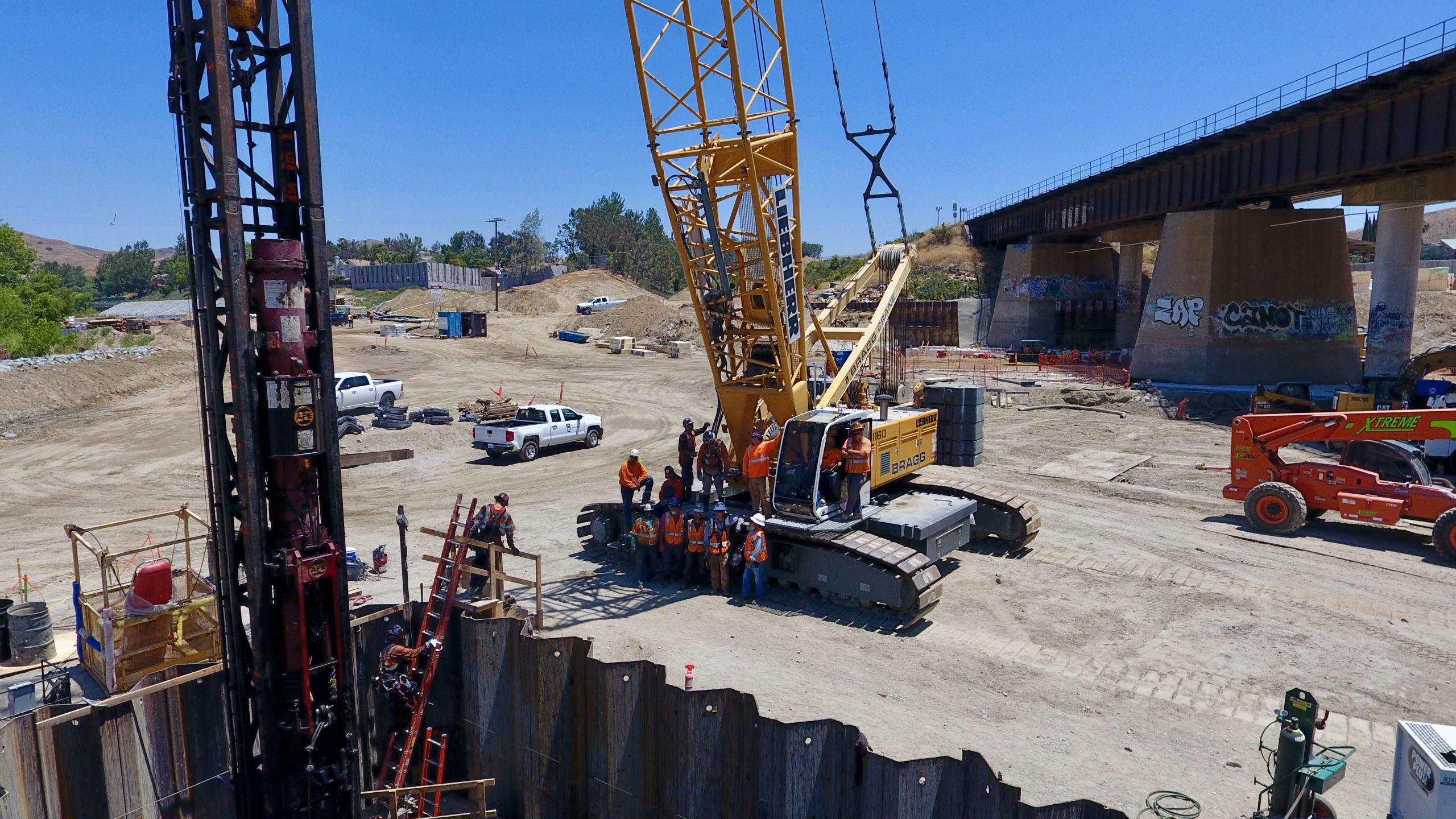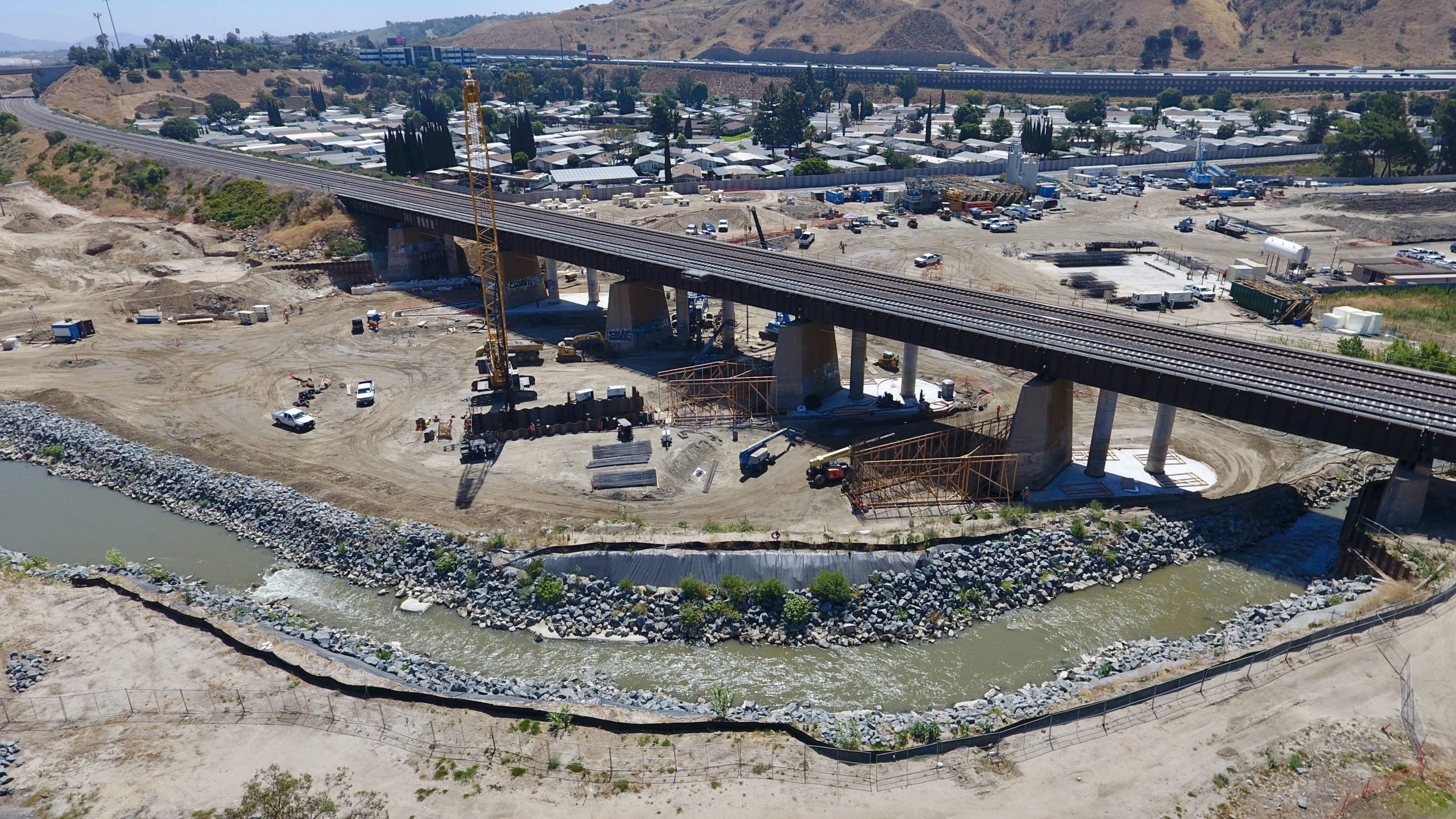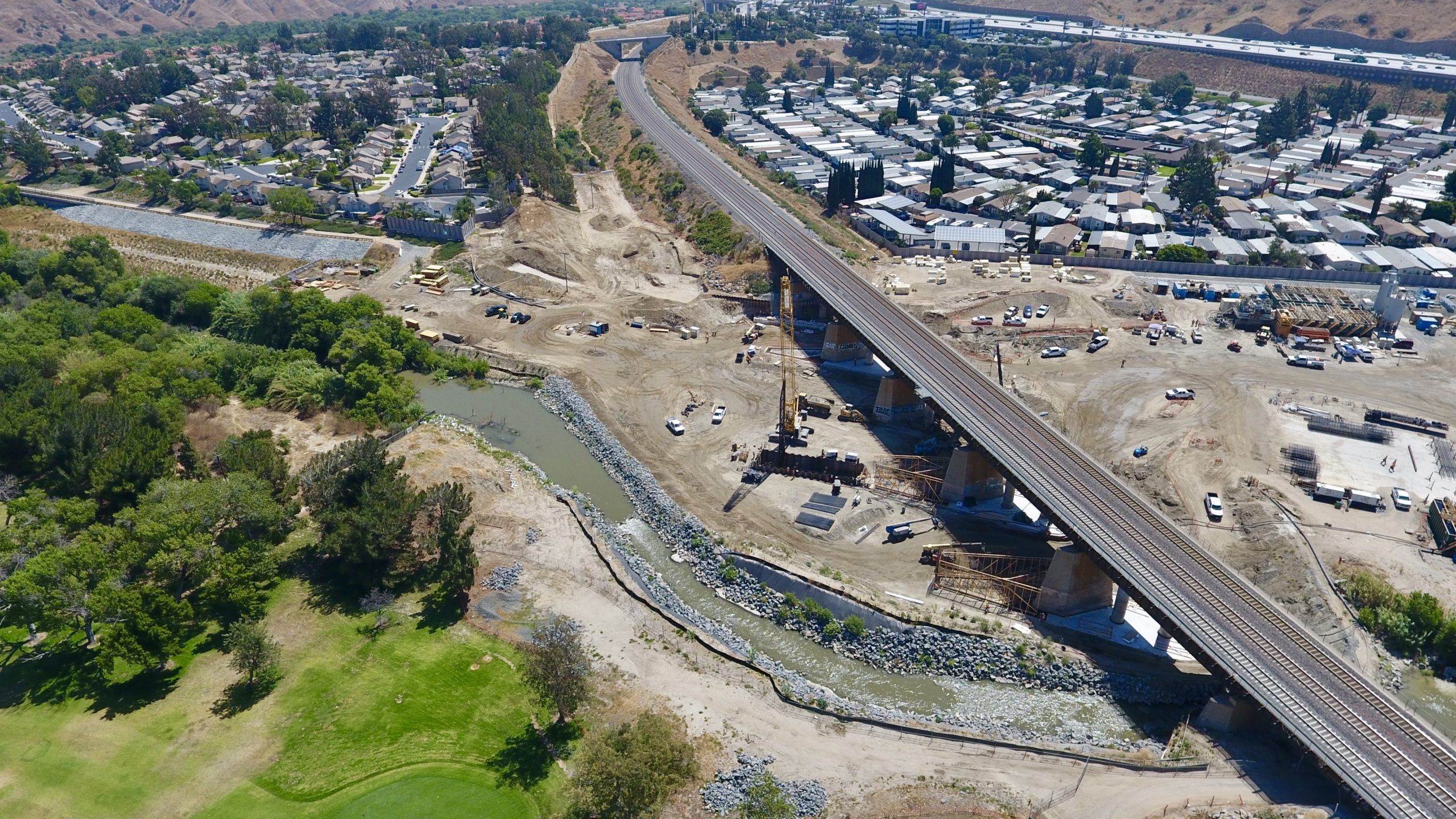 The retrofit of this heavy rail bridge provided enhanced reliability and longevity for the BNSF railway. The major features of bridge work for this project included reinforced concrete slurry walls that provided scour protection but also acted as deep foundations to support the new concrete for the bridge piers and abutments; additional deep foundations included driven H-pile; deep sheet pile cofferdams; ground freezing methods; dewatering and unwatering techniques; cast-in-place concrete footings, piers, and abutments; structure excavation and backfill; utilities; and miscellaneous site work.
The project team performed work in low head room conditions under the bridge while maintaining uninterrupted rail service of 100 trains per day. We constructed all work with zero accidents and completed the project one year ahead of schedule.
The BNSF Railroad Bridge Protection project was featured in this ASCE News Article and was the recipient of the SCCA Superior Supervisor Safety Award and the SCCA Excellence In Accident Prevention Award.
"Malcolm International was productive in identifying potential solutions to inform the government on how to mitigate contract delays."
– Fernando Cano, Project Engineer, USACE
"Their "lean forward" approach on this probably saved the contract weeks of back and forth between all parties and kept cost and time growth to a minimum."
– Peter Gauer, Resident Engineer, USACE