Malcolm International provides critical shoring services for all types of commercial buildings. This expertise is vital to developers, ensuring early project startup and timely completion. Our experience enables us to provide developers with design-build options to lower the overall risk to adjacent properties while maintaining budget certainty.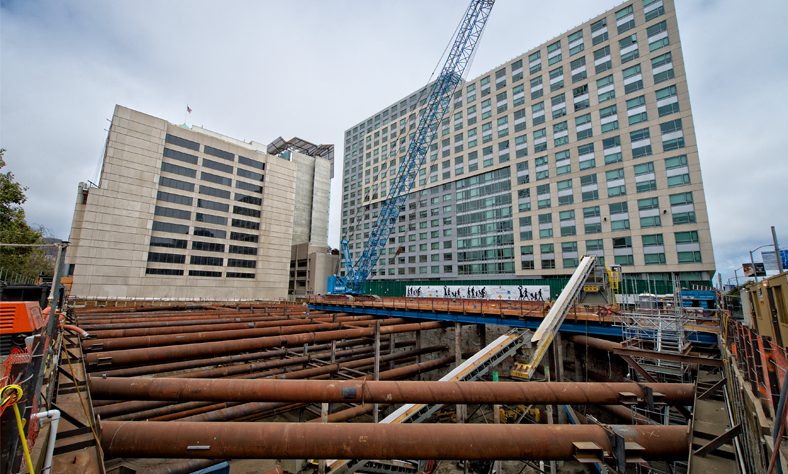 Malcolm International provides design and construction services including support of excavation (SOE) to allow for the construction of basements and underground structures for public and private buildings. Our services include fabrication, erection & removal of walers, cross struts and raker shoring systems.
Many shoring projects require the design, install, and removal of temporary access trestles that are integrated with support of excavation systems. We provide install and removal of standalone access trestles or as part of an integrated SOE system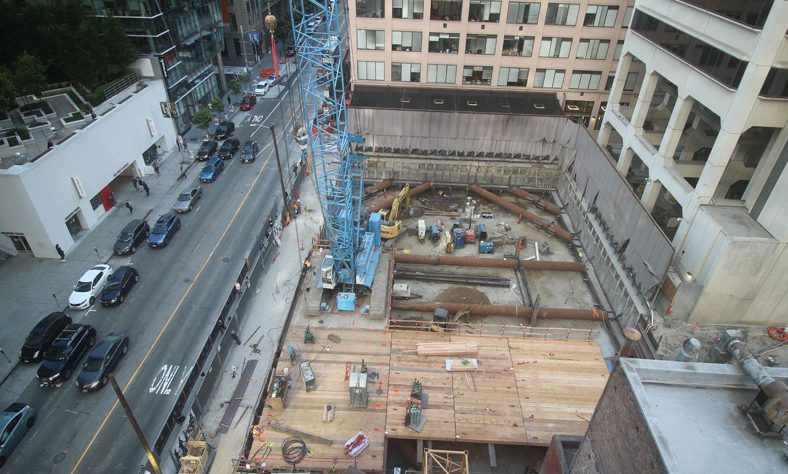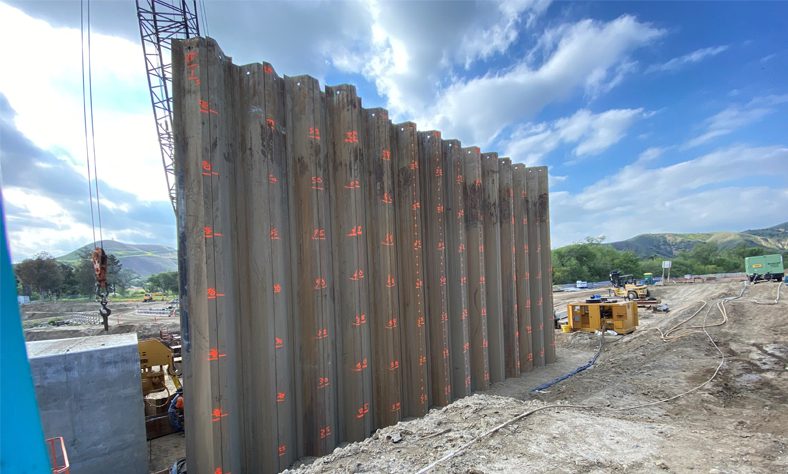 Various types of sheet piling can be integrated with a range of commercial shoring systems, including bracing, tie-backs, and rakers. Malcolm International provides the install and removal of sheet pile as a standalone service or as part of an integrated SOE system. We provide temporary or permanent sheet pile solutions.