Owner: U.S. Army Corps of Engineers, Los Angeles District   Location: Corona, CA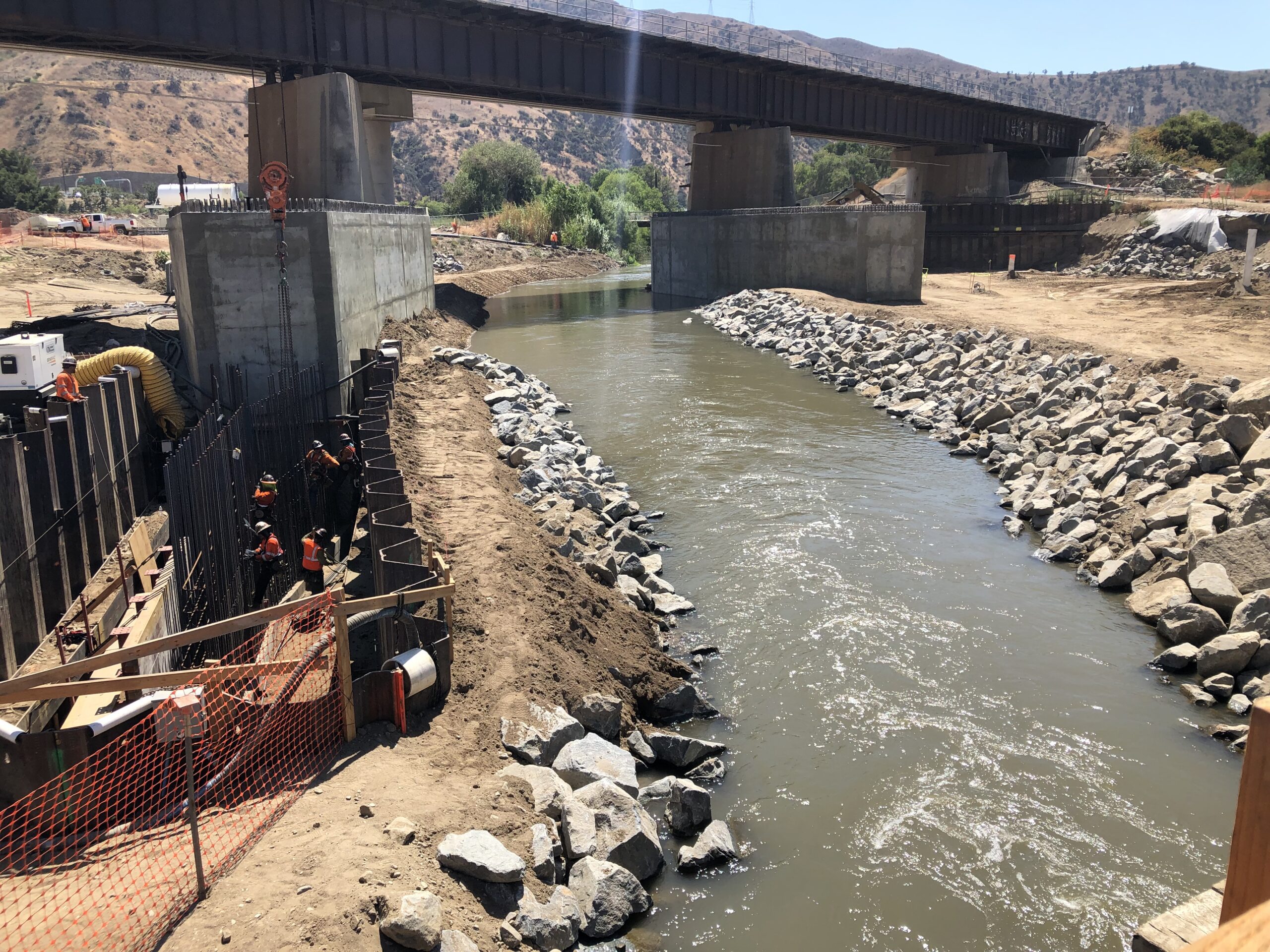 This project provided USACE with enhanced flood protection measures downstream of Prado Dam on the Santa Ana River. Malcolm International developed innovative time saving solutions to divert the Santa Ana River several times during the life of this project. The flood protection features of work included levee rehabilitation; cutoff walls; mass excavation; zoned embankment; dewatering; revetment consisting of derrick stone, grouted rip rap, and un-grouted rip rap; landscaping; and miscellaneous site improvements. 
The Santa Ana River project was the recipient of the SCCA Superior Supervisor Safety Award and the SCCA Excellence In Accident Prevention Award and was featured in this ASCE News Article.
"Malcolm International was productive in identifying potential solutions to inform the government on how to mitigate contract delays."
– Fernando Cano, Project Engineer, USACE
 "Their "lean forward" approach on this probably saved the contract weeks of back and forth between all parties and kept cost and time growth to a minimum."
– Peter Gauer, Resident Engineer, USACE